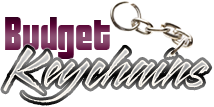 Gift Boxes For Engraved Keychains- Premium Real Estate For Your Promotional Message
Posted by admin
Posted on December 11, 2017
Gift packages will enhance the elegance and beauty of gifts. These brilliant packages that are as good looking as the items they contain will enhance the presentation of your custom keychains in addition to being premium real estate for your brand.
An elegant gift box will enhance the beauty and presentation of your gifts of custom keychains and will let your recipients know how much care goes into all the aspects of the products. Your eye for details and the high level of attention in ensuring a perfect gift giving experience will impress your audience. We have a range of dazzling metal keychains that make great corporate gifts and holiday season items. When they get these gift boxes they will be impressed with your brand and message on the box and the good thing is that when they open the box they will see your brand on the keychain as well , which will further enhance their impression.
First Impression is the best!
By leaving your brand on the gift boxes, you can create the first best impression in the minds of your audience. You can imprint your logo, holiday greetings and message on these dark colored gift boxes to round off your gift presentation in style. Made of thick cardboard that are resistant to creasing, these logo boxes in matte black finish will set a perfect backdrop for your message and highlight your brand in an impressive way.
Gift boxes not just protect the keychains inside from dents and scratches but will make a premium real estate for your promotional message. The gift boxes that feature a custom die cut slot in the exact shape of the keychain with a dense packing of foam around will keep the fine surface of the metal keychains free from scratches and smudges.
By handing out these keychains packed in gift boxes, businesses can truly leave their corporate identity in the minds of their recipients for a long time. These beautifully packed gift boxes will make your gifts extra special that will stand out from the many other gifts that your recipients may get during the holiday season. Custom keychains with gift boxes will make a perfect choice as corporate gifts and store promotional items that will leave a lasting impression.
Here are some of the custom keychains that come with a gift box
Bandiera Key Chain: The beautiful gift box is as beautiful as the key chain with satin body with metal accents that it holds. Ensure double brand visibility by laser engraving your message on the metal keychains and leaving your message on the box. It is a perfect holiday season gift for special clients and employees.
Cuore Heart Shaped Metal Keychains: This heart shaped metal keychain with a polished metal chrome body packed in an attractive gift box will make your recipients truly delighted. These are great for blood donation drives, heart health programs or Valentine Days events.
Rettangolo Pull Apart Metal Keychains: Offered in a gift box, this metal keychain will make a perfect gift to spread the holiday cheer and happiness. This satin pull apart metal key chain with brilliantly polished metal chrome accents will grab easy attention and when you hand it out in an equally impressive gift box , the joy of getting a gift will go manifold for your recipients.
Rotella Metal Keychains: Designed like an elegant polished chrome automobile steering wheel, this key chain is perfect for promoting all types of automobile businesses. Laser-engrave your brand and message and see how these gifts offered in a gift box will grab headlines.
Need more? Browse our collection of custom keychains and sneak in your brand right into the hands of your recipients.