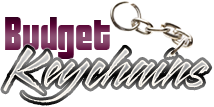 Check Out Our Top 6 Best Sellers In Personalized Keychains
Posted by admin
Posted on August 5, 2016
Personalized keychains are not just any other ordinary tags to keep your keys. It will make a wonderful marketing tool to share and spread your message, an awareness gift to spread your social message or even a delightful party favor or personal gift to suit the moods and needs of your recipients. No matter how you wish to make use of these custom keychains, all your roads lead to CustomMagnets Direct, the one stop shop for keychains of all possible types and price rates.
Let's get started with some of the top selling keychain models that you will find interesting.
Keychains With Slim Bottle Opener – Black: Extremely handy, these dual purpose keychains that are equally good as bottle openers will take your brand wherever your recipients go! Your recipients will simply love the choice of colors while the onlookers and their friends will go green with envy!
Slim Flashlight Keychains: Check out this unique flashlight keychain that flaunts a design to die for! This custom slim flashlight keychain enjoys a retention of over 3 years and make countless brand impressions during its life span. It is great for managing keys and as a source of light during travel at homes, offices or in cars.
House Shaped Casa Metal Keychains These house shaped key chains that feature a polished chrome design with black accents will make a perfect hand out to promote real estate services, roofing solutions and many more. It will also make a thoughtful gift for special events like New Homeowner's Day. Brainstorm what you want your promotional keychain to say, imprint it on these uniquely shaped keychains and see how these logo items will drive home your message in style.
Mini Rectangular Flashlight With Compass Keychains: These multi functional keychains will serve as direction navigator, LED flashlight, key holder and a fashion token all at once. It is a perfect option to promote travel agencies, travel marketers, adventure marketers, sports marketers and many others who are targeting youth and outdoorsy customers.
Square Tape Measure With Level Keychains These custom square tape measures with level key chains make a fun way to get your message out. Featuring a 39" tape measure and a strong key ring, this logo item will come to the aid of your recipients every time they need to make a measurement. Great for shopping festivals, tradeshows and exhibitions among others.
Tear Drop Shape Lottery Scratcher Keychains: Every time your recipients check whether luck is on their side on the lottery draw day, they will be reminded of your brand ad message. Custom Tear Drop Shape Lottery Scratcher Key chains are great for casinos, gas stations, state lotteries, and hotels among others.
Are you in a mood to shop for more custom keychain models? Browse our well stocked collection and we ensure something special for everyone, every time!
Share and Enjoy