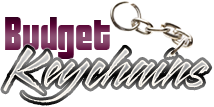 How is Marketing Music through a Custom Music Keychain Going to Help in Your Business?
Posted by admin
Posted on November 26, 2019
What is so different about music marketing and how can custom music keychains help you in that pretext?
The music business is very much similar to the retail stores, from where you buy your music gears. The minute you open your mind, it becomes easier to market your music businesses than ever.
Have you ever thought why is that local music store near your home operating for more than a decade? What makes them accessible to people? Why do people believe them more than others? The reason is their business attitude. Instead of simply blasting about their collection or shop or special pricing, they work hard to sculpt customer loyalty.
In this era of ecommerce, when you are targeting customers living far and wide it may be difficult to establish a store in every nook and corner. However, you can easily address these customers by handing them some memoir such as customized music keychains.
Why is build it and they will follow me approach no more going to work for your music business?
In this era of ecommerce and internet music, it is becoming difficult to decide upon horizons of music outreach. People are going crazy about music and they are unabashedly exploring with tunes and musical genres. It is becoming difficult for entertainment marketers to remain firmly affixed in their niche and they are forced to dabble and experiment with different folds of music business. Being a music marketer, it is important for you to build bridges with your targeted customer base. And you can easily do it by spotting them during a music festival or tradeshow and handing them this keychain. You can coax them to share your email ids or any other personally identifiable information to keep them in loop about your business.
Be sure to be a giver to enjoy long term benefits?
Let's analyze the situation this way – last week you went out for a band performance and they gifted you some freebie such as a free CD or music shaped keychain. It was their way of showing their gratitude for making it to their event. Now after some days, a mail lands up in your mailbox (remember they took down your email id while handing out a freebie) thanking you for being personally present for their gig. They have offered you an access to their website and videos. They are mildly pursuing you to go and attend their performance the next time and brag about it to others and also if possible bring some of your pals to attend the event. Isn't it a wonderful way of customer servicing! This manipulative, yet smart marketing may not bring you immediate results, but it is definitely going to offer you long term benefits.
By handing out a customized music keychain you are eyeing long term benefits against this one time investment. The demand for music or musical items is on ever-growing phase, and you can easily exploit this feeling for value building. Along with discounts on bulk orders, you can avail many other value advantages such as free shipping, free art set up and free online design proof by bulk ordering these musical keychains from any reputed online store selling custom keychains.