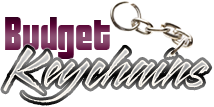 Custom Keychains For Holiday Season Promotions
Posted by admin
Posted on November 25, 2019
Be it as business gifts or personal gifts, there are not many gift ideas that can match the charm of promotional keychains. Marketers who are looking for a budget friendly gift idea to promote their business can hand it out to their recipients without having to bother about choosing the right size or color unlike other gifts. Everyone uses keychains to manage their keys without losing their sanity as they juggle with multiple sets of keys for their home, office and cars!
Now that the holiday season is on it is the time of the year when most marketers get busy with mass mailer campaigns, year-end gift baskets and more. Check out some of our top of the lot holiday gift keychains from Budget Keychains and see how your brand will enjoy the ultimate exposure and portability in the coming days.
Soft lion key tags : Let's admit it! Plush toys make one of the most popular holiday season gifts ever. Check out these cute lion key tags that will instantly tug the hearts of your recipients. These CPSIA compliant keytags are perfect for school merchandise, wildlife fundraisers, reward programs, tradeshows, zoo promotions and more.
Heart Shaped Mini Highlighter Pen Keychains: What is common between pens and keys? Nothing! Though pens and keys have no apparent resemblance, everyone will accept that both these items get misplaced easily. So, help your recipients keep their pens and keys safe with these functional and fashionable keychains. Every time they reach out for their pens or keys, they will be reminded of your logo and message. These combo gift items also have a higher chance of getting shared among family or friends or retained as keepsakes, which in turn will ensure a bigger exposure for your brand.
Elk shape bottle opener keychains : Santa is busy delivering gifts riding his sleigh pulled by flying reindeer. So, can there be a better gift idea to spread the Christmas cheer than these elk shaped bottle opener keychains? Imprint your logo and message on these combo gift items that will not just help your recipients to keep their keys safe during the Christmas celebration mayhem but also come handy to pop open their champagne during the Christmas dinner.
Cross shaped keyholder : Christmas is all about hope, peace and warmth and not many gifts can match these cross shaped keychains to send across this message. It makes a great gift idea for church choir groups, pastoral congregations, churches, social organizations and convents among others. It can be offered as a festive greeting token during Christmas or other months of religious importance. Most people are likely to retain it for long time as the symbol of perseverance and austerity.
From classic to contemporary and everything that falls in between, we at Budget keychains have a well sorted collected of promotional key chains. Imprint your logo and message on these and create a lasting treasure for your customers, friends, family or employees.