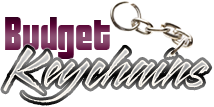 Popular Promotional Metal Keychains Under $2
Posted by admin
Posted on November 27, 2019
The holiday gift giving season is here. It is time for you to express thanks to everyone in your social and business circles and strengthen relations. A rather long gift list is a matter of pride for any marketer; it shows you are hugely popular among the masses. However, if budget is your watchword, you may find it a bit challenging to tick off the full gift list without busting your budget.
Here are some elegant and finely crafted metal keychains that will make great corporate gifts, employee appreciation gifts and store promotional items this season. If someone has told you that, you cannot secure a worthy promotional gift under $2, get ready for a big surprise!
Micro 3 LED Aluminium Flashlight Keychains : Your recipients will have a sturdy, attractive and 3 LED  flashlights at their finger tips. Your brand and message imprinted on these will grab the spotlight easily this season.
Heart Shape Chrome Metal Keychains Holder This beautiful heart shaped chrome metal key holder will make a perfect way to say that you care for your clients and customers. Convey your hearty greetings this festive season by getting it imprinted on these keychains and impress everyone.
UltraHyde / Silver Keychain Rings Silver plated keyrings stand out against the ultrahyde strap to make a great visual spectacle. Put your brand on and get the applause that follows!

Double Stout Aluminum Bottle Opener Keychains: Nothing says holidays like parties. Add up to the fizz and buzz of the party hours of your prospects by handing out these trendy and functional bottle opener keychains. Whether they carry keys or pop the tops, your brand will grab their attention.

Star-Shaped Keychain Rings be a star in your business promotions by handing out these attractive keychains. Great  handouts for Christmas promotions, milestone events, weddings and more.

Rectangle Metal Keychains  These keychains with rectangular silver aluminum frame  and strong swivel key ring will make a sparkling addition to your gifts bags; order in surplus.

Circular Metal Keychains: Round and dainty, these metal key chains  features a circular tab in the center, which can be spun to a full 360 degrees with imprint on each side.  Get a panoramic brand display at easy rates!

Messina Metal Keychains: The smooth and flowing design coupled with its polished chrome finish will get the attention of everyone around. Your brand laser engraved on these keychains will surely be the talk of the town this season.

Need more? Browse along and make your holiday promotions a grand affair with these budget friendly handouts.