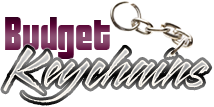 Different ways Keychains Build Brands
Posted by admin
Posted on December 15, 2021
Budget friendly handouts like custom Keychains  have more relevance than ever before in today's volatile business world.
When the promotional dollars are scarce, marketers rely on proven giveaways like custom keychains that are hard to resist. The best part is that keychains are available in a wide range of models, which makes it easy for marketers to complement any promotional theme.
Practical
A keychain  may seem like an insignificant object to some. However, without keychains, life will be a mayhem for everyone. People rely on these old school handouts of key tags to keep their valuable keys safe and  accessible even  today. So, if you think that keychains have become obsolete in the era of keyless security and biometric locks, you are in for a sure surprise. Logo Keychains continues to be one of the most popular business gifts across the world .
For mass events
When you are attending mass events like trades shows or business events, you need low cost handouts like keychains. Easy to distribute in person or mail out, these accessories are easy to store as well. 
Popular As souvenirs
Keychains also happen to be keepsakes with sentimental value to many people. Collecting key rings, also known as Copoclephily, has been a popular hobby among many people both young and old, over the years.
Your recipients will indeed cherish these gifts that commemorate special events or moment; especially if the keychains are uniquely shaped or interestingly customized. For instance, football shaped keychains will make a perfect souvenir for the fans and your audience even after the soccer event. It is an interesting way to highlight the interest in the game for the recipients.
Every day items
In fact, we often don't realize how frequently we use keychains in our day to day lives. Whether it is to keep the house key, office key or car keys safe, keychains become an indelible part of everyday lives.
Keychains add an identity and character to the bunch of keys that may all look alike. Plus, it will make an easy way to identify and locate keys. Did you know that keys are one of the most misplaced items in any home? So, you can imagine the importance of keychains as giveaways. Nobody will ever resist it!
Wide range of choices
Keychains are available in an exciting range of models and colors. Whether it is themed keychains, multifunctional keychains or something more, you will find a model that will truly excite your audience. the high utility of keychains will make it endearing to the audience while you get a decent brand promotion at very low cost.
How do you plan to use custom Keychains in your promotions? Share your thoughts with us on our facebook page.