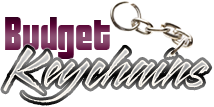 Imprinted Keychains – Always On Budget And Never Out Of Fashion
Posted by admin
Posted on September 14, 2021
Keychains are perennially popular and budget friendly alike, which makes it popular among all age groups and for all types of promotional events. Keychains are considered well received promotional products and when businesses need handouts that are relevant to their unique company culture and the tastes the  customers, Keychains will make a safe choice.
Businesses can promote their services, thank their clients, spread awareness or even raise funds for a social cause by employing custom Keychains as their swag. Budget friendly and ideal for almost any marketing budget, big or small, Keychains can help you advertise your business and services with minimal effort.
Versatile
Marketers often find the task of  finding a promotional item that will complement their branding theme. This is what makes Keychains  super special. These will fit in any branding campaign with ease and will never look out of place. These can be used to promote any event, brand or cause and get your message noticed and spread that too without breaking your budget. Not many promotional merchandise can match these winning traits of Keychains.
Elegant
Keychains are no longer plain and bland. These days, it is available in a wide range of interesting models and price rates. Right from budget friendly models like plastic Keychains or acrylic Keychains to classic models like metal Keychains or leather Keychains, you have something special for every call.
Multifunctional Keychains like bottle opener Keychains or flashlight Keychains are a rage among everyone. Every time they use these innovative Keychains to sort their keys or to pop open the bottles, your message will get their curious eyes. These interesting models even make a great talking topic in parties and events as well. So, your message imprinted on these will get into a wider audience than you think – without any concerted repeat effort or investment.
Practical
The most hard working promotional giveaways are undeniably the most practical handouts like Keychains. Everyone needs it all their lives to keep their valuable keys safe and at easy access. It will make a fashionable accessory for some people worth showing off while Keychains are collectibles for many others.
So, if you have been drawing a blank in finding a custom giveaway that will be appreciated by everyone on your gift list irrespective of age or demographics, then you have found a perfect choice in custom Keychains.
Get started by choosing one of the most extensive cataloges of branded Keychains at the best prices in industry at budget Keychains Need help choosing a promotional keychain? Our branding experts are always happy to help you choose the best model.