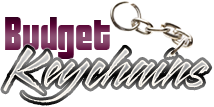 Hot News! Check out our New Arrivals in Custom Metal Keychains
Posted by admin
Posted on May 7, 2018
Metal keychains will make a perfect large volume custom gift for local organizations, businesses, personal events, universities and more. In an average household, there will be over fifteen keys floating around at any given point of time. Most people find it a difficult task to identify a key from a bunch of keys that will all look the same. That is where custom keychains come to the bigger picture. Customize these with your brand and message to make it a perfect personalized gift that everyone will cherish.
Here are some benefits of metal keychains
Ideal for all type of keys
Easy to use; it takes just a few seconds to identify a key.
Easy to store and carry
Offered in a range of models and colors
It can be stuck on a magnetic boards or fridge magnets for easy access.
No more tangled key rings.
Designed to bear the daily grinds with ease.
Reusable and ecofriendly; a perfect choice for green themed events.
Metal keychains will make a perfect advertising tool for marketers. Customize it with your brand, message and taglines to make it a perfect handout that everyone will love. Keychains offer loads of fun and undeniable brand visibility for marketers at easy rates.
Metal keychains are well suited to promote car showrooms, real estate agents, spare parts stores,road transport companies and accessory shops among others. It is a perfect gender neutral gift choice to connect with a diverse audience too. So, if you are looking for a high utility gift that nobody can resist for your upcoming tradeshows or business events, look no further than these elegant metal keychains.
Metal keychains will make a perfect addition to your custom gift list to your brand ahead. Check out our latest addition of metal keychains that will get your message right into the fists of your audience.
Fosca Keyrings: Make your brand world famous with these keyrings with split ring, and a world map offered in both matte and shiny nickel finishes. Ideal to promote all types of businesses, these imprinted keychains will make a great choice for mailer campaigns and tradeshows among other events.
Puzzle Metal Keytag: Ideal to promote service centers, troubleshooters and negotiator services, these keychains will grab easy attention with its quirky design that resembles a puzzle game. The imprint area in the back will make sure that your brand logo gets the best visibility among your audience.
Nickel Finish Stickman Key Tags: Promotional Matte Nickel Finish Stickman Key Tags will make a fun way to keep your brand stay close to your recipients; go for it!
Golf 7-in-1 Tool Keyholders: Sleek and stylish, these keychains include 7 golf tools like. Spike wrench, heavy duty scrub brush, domed ball marker, ballpoint pen, knife, groove cleaner and divot repair tool to make it a perfect handout for any golf enthusiast. Offered in a gift box, these logo items will make a perfect choice to promote golf greens and leagues.
We have a lot more! Shop from our regularly updated metal keychain models and get the best value for your money!