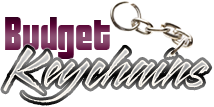 Custom Keychains Offer Endless Promotional Opportunities for Your Brand
Posted by admin
Posted on May 8, 2018
Custom keychains have always been popular handouts to promote brands and get the message out for businesses. Highly useful and handy, keychains are something everyone needs in their daily lives. An average household will have atleast 6 pairs of keychains even on a modest estimate. So, imagine the exposure your brand will get by handing out personalized keychains.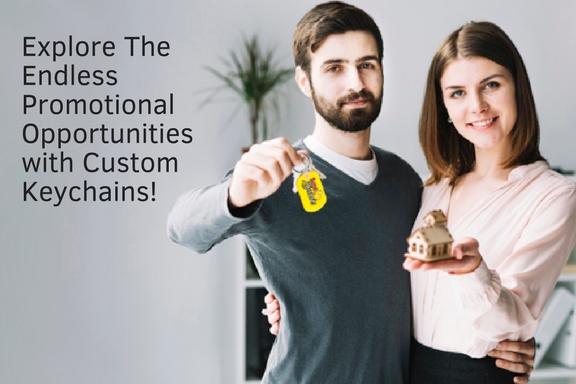 Every time your recipients use keychains to open doors or filing cabinets, your brand on these logo items will grab their attention. Consistent brand exposure is what enhances brand loyalty and when you have custom keychains in your marketing swag, you can be doubly sure of getting the undivided attention of your audience at a low investment.
Offered in a range of models and color choices, custom keychains will make perfect choices as tradeshow swag, mailer gifts, referral gifts and more.  Keychains are seldom trashed as people need it all the times, but they hardly remember to buy it for themselves.
Let's be frank about it! We all tend to take keychains for granted but cannot survive without these ubiquitous items that have made our lives so easy and organized.Imagine a world without keychains and the challenges that it could pose for everyone especially janitors or hospital administrators who must manage countless keys every single day.
No matter whether your promotional budget is big or small, you will still find custom keychains that will perfectly match your budget. From cheap as chips acrylic or plastic keychains to metal keychains that fall in a higher price bracket and everything in between, you will have a lot of options to consider.
Custom keychains have one of the lowest costs per impressions as they will continue to build your brand all its life without any repeat effort. Keychains are not just functional items but often make a bold expression of the personality of the users and their social commitment. Keychains are easy to customize with your image, tagline or message to enhance the friendliness of your company.
Key chains will remain always exposed; be it on the desks, at the car key slot or at the tip of the fingers, keychains love to be under the limelight! An attractive keychain will make a great talking topic as well because nobody can resist these limited edition branded keychains that are not just a plain and boring keyfob but often a bold expression of social causes, message or thoughts.
The best part is the limitless collection of keychain models on offer. Be it bottle opener keychains, flashlight keychains, multi tool keychains or more, there is something for every call. Browse our collection and choose a model that matches your budget.
Share and Enjoy