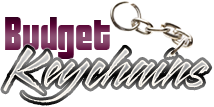 Did You Know That Custom Keychains Make Delightful Mother's Day Gifts?
Posted by admin
Posted on May 4, 2018
Mothers literally hold the keys of every homes; they make sure that the door is closed, the vaults locked, and the main door secured every time the family gets out of the home on their daily errands. Mothers often manage a set of keychains on behalf of the rest of the family members as they are good at it. So, why not make their tasks easier by handing out these bespoke keychains that can be imprinted with your heart felt messages or artwork?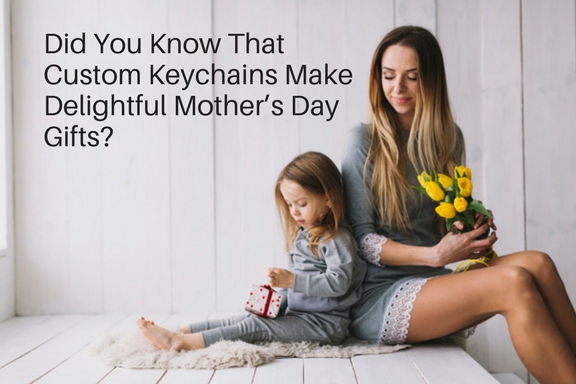 Moms in your life will appreciate these beautiful and useful items that will brighten up their space, put some order in their lives and keep the homes safe. Offered in a range of interesting models including the classic favorites, the quirky additions and everything in between, keychains are budget friendly and functional alike. Nobody can resist these attractive Mother's Day gifts that will get used every day.
We have put together a selection of custom keychains to delight every kind of mother – even those who say they don't need a thing. No matter whether you are a business owner looking for a Mother's Day gifts for all the women customers in your list or in your community or an individual looking for a perfect gift to honor the mother like figures in his/her life, custom keychains will make a fabulous choice.
 Not sure how to go about it? We have hand-picked some of the best-selling custom keychains that will make any mother proud!
Heart Shape Chrome Metal Keychains Holder: Show your heart felt feeling and gratitude to the most important woman in your life with these elegant keychains, which every mother will be proud to show off. Customize it with your message and greetings to add a personal touch. When the heart is full, words are few; let these keychains convey your emotions in style on this special occasion.
Star-Shaped Keychain Rings: Tell your mother that she is the star in your life by gifting these pretty star shaped keychains that will leave her swell with pride. These fine quality chrome-plated nickel keychains will earn your mother a lot of raves for sure
House Shape Metal Keytag: Mothers turn any house into home filled with happiness and joy. So, can there be a better gift than these house-shaped key tags for Mother's Day? Personalize it with your message or artwork to make it truly special. Your mom will be proud about you for having chosen a gift like this.
Ferme Multi-Function Metal Keychains: These photoframe keychains will keep your family snap and the special memories safe along with the keys, which makes it a perfect gift choice for Mother's Day.The Flip top photo frame is the main highlight of these chrome finish keychains.
San Martino Metal Keychains: Smooth and finely crafted, these metal keychains will tug the hearts of any mother with ease. Hand out a stylish accessory and a reliable way to carry her keys all at once.
Browse our collection of custom keychains to find the most appropriate gift for your mom. We bet, you will find a better keychain gift only in your dreams!
Share and Enjoy