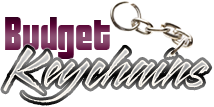 Why Logo Keychains Are Perfect For Promoting Your Brand
Posted by admin
Posted on January 23, 2023
Keychains are available in a wide range of models at affordable rates and will literally get your message right in plain view of your audience. If you have been looking for a merchandise that is relevant and useful to your target audience, look no further than custom keychains.
As one of the most effective ways to get your brand noticed by a wider audience, keychains are ideal. Here are some solid reasons that make keychains a branding machine literally!
Everyone needs a keychain. Thus logo keytags are not giveaways that will get discarded as soon as they are gifted.
Choose from a wide range of unique styles
Who said keychains have to be boring? You will find a wide range of unique styles of keytags in every possible price rate. Perfect for catching the eyes of anyone who sees it; keytags are much more than basic and functional items these days. Some of the interesting models include combo models like bottle opener keychains, tapemeasure keychains and so on. Another popular model is these floating keychains  in a variety of different colors.
Flashlight keychains  will not just keep the keys safe; but will ensure enhanced safety for the users at night. Thus, you can discover a full range of the most trending keytags, that will set a perfect backdrop for your brand.
Maximize your branding potential
Everyone needs keychains; especially when they have to deal with multiple sets of keys . Thus custom keychains create the perfect opportunity to maximize your brand during corporate events, trade shows and festivals. Just think of the exposure your brand will get every time your recipients carry these keytags to work, during shopping errands or even holidays.
Keychains are available in a wide range of material choices including metal, leather, plastic and acrylic; you can easily find a model that will match the preferences of your audience.
Keychains make a great blank canvas for promoting your brand
Keychains have a high visibility imprint space for you to place your logo and message, which will turn them into a walking billboard for your brand. You can also choose from a wide range of imprint options including screen printing, laser printing and more. Furthermore, you can place your brand on both the sides or just on a side for a more conservative design.Be at your creative self by coming up with eye-catching and unique designs to leave a lasting impression.
Keychains are gender-neutral
While most promotional products will appeal to certain genders or a particular demographic, popular handouts like keychains appeal to every genre of audience. Being  highly functional, logo keychains are a rage among women and men of all backgrounds and ages.
They are highly useful
Everyone requires a keychain for carrying their keys around when they are on the go. Whether at the fitness center, on the beach or a café, custom keychains will make your brand popular wherever your recipients go. It will not only advertise your brand but will also ensure that your customers find it useful.
Interested to know more about custom keychains? Follow our daily blog posts to stay on top of the trends.