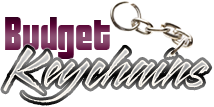 Custom Keychains Are Always A Great Choice For Campaigns
Posted by admin
Posted on January 27, 2023
Everyone has multiple sets of keys for their home, car and office. So can there be a better way to advertise your brand than through custom keychains? One of the most popular corporate gifts and promotional products, custom keychains make a great gift for your clients, customers and employees. Even better, they provide a source of advertising for your company. Everyone wins!
Offered in a wide range of interesting models, custom keychains offer something special for everyone. In addition to standard models, you will even find combo models like bottle opener keychains or flashlight keychains among others. Further, you can choose from a wide variety of colors that complement your corporate colors.
This quick guide will help you to find the perfect custom keychain.
Finding the right model
Metal keychains are classic
Metal keychains are stylish and classy and will fit well on any set of keys. Available in various shapes, these logo items make an elegant addition to your corporate gift list. If you need to reach out to high value clients and customers, these finely crafted keytags will make a great choice. The shiny metallic surface will present ae perfect canvas on which you can advertise your logo. Sturdy and sleek, metal keychains are also available in various models including those in gift box. It will make a perfect promotional item that your employees will certainly love.
Colored keychains
Plastic and acrylic keychains available in various models will make heads turn and will make your brand stand out from the crowd. It will also make a proven way to attract new customers to your business. Did you know that a creatively designed keytag will even make a great talking topic for your brand? So, make sure to choose the most trending models that will easily engage your customers with your brand.
Multifunctional models
Have you ever fancied to have keyrings with any special features? These days, a keyring can do much more than simply hold your keys. For instance, check out this popular model of bottle opener keychains. It will come handy to pop the top of bottles all the while holding the keys. Choose your perfect match from various models
Choose the best imprint option
Keychains are also available in a wide range of material choices- each one with a specific imprint option. For instance you can consider a full color screen printed image on the center of your keychains to grab easy attention. If you wish to have an understated customization, laser engraving will be a great choice for metal keychains. Embossing and debossing are classical customization options for leather keytags
Popular keychain models
If you are finding it overwhelming to choose from tons of models, this quick list will help.
Here are some popular models that you will find interesting.
Leather Keychains
If you are looking for something classic, this one will certainly fit the bill. Made from leather and available in various shapes, these logo key chains are perfect for showing off your logo.
Floating Keyring
Looking for a perfect handout for pool parties or beach events? Give them a perfect gift that is incredibly useful. Available in various colors, these keychains will keep the keys safe even if it falls accidentally in a pool.
Multi Tool Keyring
Why offer a simple keyring, when you can give the convenience of this Multi Tool Keyring, which is a perfect gift for those who are on the go. A must have for every home, car or office, these keychains will come handy to make minor repairs and fixes. In addition to holding your keys, this keyring features screwdriver, bottle opener, knife and so much more. More the utility, more will be the chances for your brand on these logo items to be seen by your prospects.
Looking for more? Browse our collection at your pace or contact our product experts right away.