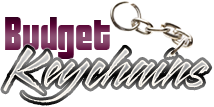 Soft Animal Shaped Custom Keychains: Promotional Products That Never Stop Working
Posted by admin
Posted on August 2, 2017
Are you on the lookout for an affordable and powerful promotional product for your next marketing campaign? Check out these soft animal keychains that are creative and well suited for all types of businesses. Keychains will make perfect marketing tools to give your audience an instant idea of what your business is all about. Innovative marketing ideas and promotional gifts draw customers in easily. Useful and practical handouts like promotional keychains will make highly effective logo items that will stay with your recipients for a very long time.
The very fact that your recipients place their keys on the keychain shows their interest in your brand. Every time they use their keys, they will be reminded of your logo and business. Be it on the desk, at the ignition of the car or in the pocket, these cute animal shaped keychains will grab easy attention of everyone who sees it. Uniquely shaped keychains will have a better chance of becoming a talking topic among your recipients, which will set off word of mouth publicity for your brand.
Keychains are highly versatile marketing options as these can be used to promote any business that range from dentist offices to florists or spare parts stores among others well. These whimsical animal shaped keychains will make excellent collectibles and will unveil a whole world of possibilities. These attractively shaped keychains that are made to the highest resolution and durability and a palette of color choices will make great custom gifts that are worth exploring. The creative designs in these keychains will make it an irresistible addition to the customers. Custom keychains will make a keepsake that your customers will use every day and will make a memorable and fun way to remind your customers their great experience with your company.
We have listed out some of the trending animal shaped keychains that will help you get started.
Soft Beaver Key Tags with X -Small T -Shirt: This plush key tag grabs easy attention with its soft body, embroidered eyes, and lobster claw clasp, which enables the recipients to tuck it over bags or purses. These CPSIA compliant keychains are perfect as handouts for tradeshows and business events.
Soft Lion Key Tags with X -Small T -Shirt: If lion is the lord of the jungle; these soft replicas will easily make the most popular counterparts in promotional industry. Though it may not match the killer traits of its real life counterpart, it will definitely help you to add a royal touch to your brand promotions. These are great as school merchandise, wildlife fundraisers and as rewards.
Dog Key Tags with X -Small T -Shirt: Dogs are the best friends of man and these plush dog key tags with T shirt will make a great gift item to consider to make your brand promotions more popular and fun. Gift it individually or hand it out in gift bags and see how your brand on these custom items will get a lot of attention.
We have a lot more interesting models in custom animal shaped keychains. Browse along and choose a model that matches your promotional theme.
Share and Enjoy