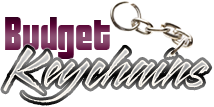 Custom Acrylic Keytags- Product Spotlight
Posted by admin
Posted on August 1, 2017
Think budget custom gifts think acrylic keytags! If you are looking for a popular custom gift that is low in cost yet high in functionality, look no further than these acrylic keytags. Light weight, long lasting and always in use, these custom keychains will make a great choice in promoting brands, employee loyalty and team spirit. Durable and visually appealing, these keytags are offered in a range of interesting shapes like circle, rectangle, square, home, car and other miscellaneous shapes.
The biggest advantage of custom keychains as marketing products is its lowest costs per-impression because people will carry it with them always. Every time your recipients use these keychains your brand and message will get a wide angle display. Light weight and sturdy, acrylic keytags are well suited as bulk giveaways during tradeshows, business events, mailer campaigns and more. These not just make great promotional items but also party favors and gift items as well. If you are hosting an awareness event, fundraising or planning a birthday party, bachelorette party, anniversary party or reunion, these custom key chains will make great gifts for everyone.
Custom acrylic keychains make great gifts to reach out to a target audience that is always on the move. Customize your key chains to make your brand go with them wherever they travel! Full color imprint and duel sided printing options will give your message double exposure at easy rates. Acrylic keychains have a leather-like appearance and feel and are great options for animal right campaigners who are not open to the idea of using leather products in their promotions.
To help you get started, we have a list of some of the best selling custom acrylic keychains that you will find interesting.
Square Acrylic Keytags: Light weight and handy, acrylic key tags make a great tradeshow item and complimentary gift for business events. These attractive keychains will grab easy attention from everyone around and your recipients will love to hog the limelight as well. This clear keytag offers large imprint space for your brand logo and it can be clipped to customer's purses, keys, briefcases and backpacks. Keytags ensure more brand exposure than most promotional items as these get used more often and remain in front of the eyespan of your recipients.
Round Acrylic Keytags: These visually appealing round and smooth clear acrylic keytags will easily make your brand logo familiar and popular with your recipients. Every time your recipients use these keychains to carry their keys of cars, office cabinets or doors, your brand will get a wide angle display. Unique and attractive keychains will grab easy attention and make a hot talking topic for most people. Keychains are not just a handy way to carry keys but also make a style statement and a fashion accessory for most people.
Heart Shape Acrylic Keytags: The attractive heart shape of these keytags will easily turn heads. These are great for blood donation drives, Valentine's Day promotions, heart health centers, charity events and tradeshows among others. Your brand logo will look special on these customized acrylic heart shaped key tags that will tug the hearts of your recipients.
We have a lot more interesting models in acrylic keytags. All you need to do is browse along and choose a model that matches your needs. Happy shopping!