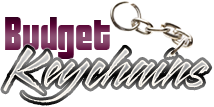 Reasons to Use Custom keychains for Promoting Your Brand
Posted by admin
Posted on May 21, 2020
Keychains are one of the most popular promotional items businesses think about first for branding. These are practical because people need to have their keys attached to a keychain to make it safe and portable. Offered in a wide range of stylish shapes and colors, keychains will accentuate the style of the users as well.
Your recipients will indeed be pleased to have a keychain that aligns with their social commitments, hobbies or likes. For instance, a football shaped keychain will make a great collectible for anyone who loves this great game!
 Keychains are portable
 Your recipients will love to carry these logo items wherever they go.  So, your message and logo imprinted on these custom keychains will reach a wider audience than you think.
Budget friendly
Budget friendly and easy on your pockets, keychains fit perfectly your mass promotional plans like mailer campaigns and tradeshows. When you have a mass audience to cater to, you need value added handouts like keychains that will get ample appreciation. Often marketers spend a lot of time finding handouts that are user friendly and above all do not exceed the allocated budget.
Keychains are customizable
Keychains offer a lot of creative customization options for marketers thanks to the limitless colors designs and patterns on offer. You can strategically place your important information on these promotional tools. Alongside the logo, imprint taglines, motivational quotes or fun artwork to make it interesting and engaging. Make sure that the designs capture the customers' attention. Make sure that your recipients cannot take their glance off these brilliantly customized keychains from the moment they look at it!
Functional
An ideal promotional item should offer value to customers. Nobody wants a useless item even if it is a freebie! Your recipients will surely be interested to retain only high utility items like keychains that they may need every day. Everyone has keys that they have to carry daily. An average household will have atleast 6 sets of keys to manage. So, keychains will never lose their relevance even in this modern world. The best part is that you even have combo models like bottle opener keychains or flashlight keychains that ensure a value added gift experience for your recipients.
Versatility
Versatility of keychains is another trait that you will like. While it is crucial to consider the preferences of your target market in choosing promotional tools and industry-specific items, universal items like keychains can be used for all types of industries and promotional events. Nobody can ever resist these! Whether it is the student community, working people or home makers, everyone will find keychains  indispensable.
Customize keychains to promote brands, celebrate milestones, spread awareness or make announcements. No matter how you wish to make use of the popularity of keychains, your logo will get the desired publicity on these everyday items.