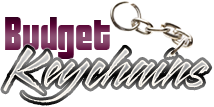 Promotional Keyrings- One Solution For A Multitude Of Promotional Applications
Posted by admin
Posted on May 22, 2020
Keychains are one size fit all promo  items for your branding purposes! Whether you need corporate gifts, giveaways at tradeshows or events, custom keychains make great choices. Have a business that deals with keys like car dealership or realtor business? Brand up car shaped keychains or house keychains that align with your business and help your clients to keep their keys while your brand remains in front of them all the time!

Participating in a tradeshow? Custom keychains make a great swag bag item and stand freebie that will engage your attendees with your business. The best part is that these are budget friendly, which enables you to handout keychains for everyone on your list.
Branded keychains are available in dime a dozen models and prices and give you endless promotional possibilities. Matching the right product for your marketing campaign is a breeze when you have promotional items like keychains on hands.
A keychain is not just for keeping your keys together. Today, we have multifunctional and trendy keychains like bottle opener keychains, carabiner keychains or safety whistle keychains among others. These are available in a wide range of material choices as well. Whatever keyring you are looking for – metal, plastic, leather or multi function – our team will help you find the perfect product for your marketing campaign.
Keychains have always been big players in the world of promotional marketing. Practical and durable, these logo items can last a long time and will ensure that your  logo is always in front of your clients  and earn repeat impressions. A key chain may seem like an insignificant object to some, but these make great keepsakes and event souvenirs to many others. But , keychains are so much more than souvenirs. These are incredibly useful and make a fantastic way for people to show their unique personality while your brand gets its fair share of publicity.
Marketers get a lot of opportunities to demonstrate their creative flair and customization expertise when they have versatile logo items like keychains. Whether it is a puzzle, artwork or call to action message, anything imprinted on these will get a lot of facetime.
In fact, many a time, we often don't realize how frequently we use some sort of keychain in our day to day lives. Keychains make it easy to organize the multiple sets of keys of house, car and office and will make it look appealing to the eyes and make the keys stand out so it is easy to locate them.
Let's be frank about it. The keychain is probably the first thing we reach for when looking for our keys on a daily basis and just imagine the exposure your brand imprinted on these will get!