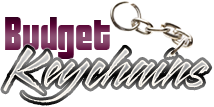 Promotional Branding With Custom Keychains- Must Read
Posted by admin
Posted on May 20, 2020
Promotional keychains are a cost effective option for any campaign that will keep your brand with the user wherever they go. Everyone uses their keys on a daily basis too. So can there be a better way to enhance your brand visibility than putting your logo on these for all to see?
Custom keychains are available in a wide range of keychains in various price points right from budget friendly plastic keychains to classic leather kaytags and interesting multifunctional keychains among many others.
Let's be frank about it. Keys are probably one of the few things that we can ever leave behind. You might even have a sinking feeling that something is seriously wrong when you don't find your keys safely tucked in your pocket. Keychains make it easy for your recipients to organize and carry their keys or purse. With that kind of importance, your brand will have a presence on your clients' keys with branded keychains
Keychains are versatile handouts that can be used to promote all types of businesses right from tourism to travel , fashion and finance – to list a few.  With a lot of innovative models to choose from, businesses can easily choose a model that matches their theme. For instance, a house shaped keychain will make a great handout for realtor services and home improvement agencies .
Bottle opener keychains are hugely popular, especially at events like beer or music festivals. Get dual brand exposure at the cost of one with bottle opener keychains. These make great everyday items and party staples alike and your brand imprinted on these will get a lot of attention and appreciation. Bottle opener keychains will always be popular, especially at events catering the youth  like parties and picnics.
Tool keychains will add a little extra to your branding campaign. These handouts with a high perceived value will readily engage your audience with your brand. Choose from a range of models that include various tools like tape measures, cell phone stands, screw driver and lot more.
Promotional LED keychains will draw easy glances towards your logo with its light up design while promoting safety outdoors.
Carabiner keychains are easy-to-use, simple and above all ensure hands-free convenience. It is something clients will surely love. Their convenient design makes it easy to add or remove keys or clip the keychain to a belt or purse. These make great handouts for an active audience or your employees who are on the go. Your logo on it will get a lot of eyes for sure.
Leather keychains have a classic charm that is hard to match while metal keychains laser engraved with your message will keep your logo in plain view of your recipients for a long time to come.
 You can browse our site for more models that match your marketing goals.