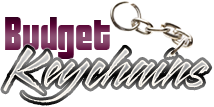 Mini Football keychains to Kick off the Sports Season!
Posted by admin
Posted on August 3, 2022
Get set go with these printed mini footballs. The best way to kick off the most anticipated sports season, football themed giveaways will help you to add bounce and power to your outdoor branding.
No matter whether your target audience comprise of die-hard football fans or school and college team members , an  exciting football game will indeed be a unifying factor. As football season is on, it will be a great time for marketers to invest in popular handouts like football keychains
Football stress reliever keychains are a great way to relieve any game stress, while showing school spirit. Perfect size for purses and desks, these logo keychains make budget friendly handouts that every marketer will love. These dual utility handouts that serve as a keytag and a stress reliever at once will impress your audience. Order in bulk for trade shows or business events that may fall  during football season, to get all eyes  on your brand.
Why football keychains
Keychains are always in; as these are ideal handouts for friends, family and even business associates. Spread your message  and engage your audience with your brand in a subtle way with these football themed accessories that every fan needs! It will indeed make a great addition to the game day souvenirs of  your employees.
Moreover, these mini football keychains that replicate a game day ball, will make a great addition to any keyset for sure. Print your logo on these football keychains to score your promotional goals, while catching the attention of fellow fans.
As fund raising items For school football clubs
Printable Mini Football keychains will obviously make great fund raising items for school leagues and football clubs. Available at easy prices, these custom keychains are also ideal to  raise funds for the game day; while offering a perfect opportunity  for the general public to be part of this cause. Customize with your design and logo to make it stand out and memorable.
As school spirit items
If you are looking for a school spirit item that will never lose its relevance, custom football keychains will make a great choice. It will enhance the school spirit and impress the football loving audience at once.
As game day souvenirs
If you do not have the budget to spare on real footballs as game day souvenirs, these football- shaped keychains will make a great alternative. Easy to distribute in the stands, these keychains printed with your logo and message will make the game day memories part of the life style of your fans. The memory of this amazing day will be well cherished on these everyday items.
Your recipients will indeed be excited to talk about the game day experiences with their friends, every time they see these custom keychains. Order in bulk for the biggest discounts and deals. Think of  an interesting tagline, artwork, mascot or something more to make these handouts exceptional.
They are versatile
As you can see, keychains  are incredibly versatile. They are great for men, women, and children for its functional features. So, you necessarily don't need to have a football loving audience to handout custom football keychains. It will appease to people of every age and every need. Your brand and message printed on these popular giveaways will never be missed for sure.
Looking  for an effective marketing tool that will spread your word in a sporty  and subtle manner? Invest in custom football keychains  as marketing tools for your company. Brand it with your company's information and you have a gift and a marketing tool in one! Browse our collection to choose a model that will complement your theme.