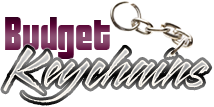 5 Benefits of Personalized Keychains as Party Favors
Posted by admin
Posted on October 27, 2022
In the season of giving and  during holidays, everyone will be looking for gifts that remain  useful for a long time. This is what makes custom keychains a great choice. Whether you wish to use it as  trick or treat items for Halloween , thanks giving gifts or white elephant Christmas giveaways, personalized Keychains will make a great choice. Ideal for every genre of audience, keychains are budget friendly  giveaways that will meet the needs of your recipients and impress them. Best of all, it will keep your message in plain sight of the audience for a long time.
Customized keychains with your personal message or artwork imprinted on it will stand out from ordinary gifts. Anyone who sees these fine quality keytags will definitely be interested to know more about the event; and your message will pique interest in the minds of even casual observers while your guests will get a fair share of publicity.
Keychains are indeed personal gifts with a high sentimental value for the recipients. A customized keychain will help the recipients to appreciate your gesture of love and care. Moreover, keychains are well suited for all types of events like retirement parties, family reunions, weddings and  more, as they impress every customer irrespective of age or gender differences.
What are the significant benefits of using personalized keychains?
Limitless options
Besides, custom keychains are available in  various models to suit the diverse life styles of the audience. Gone are the days when Keychains used to be plain and boring. These days these everyday items are available in a wide range of interesting and combo models like bottle opener Keychains or flashlight Keychains among others. There are even  models like USB keychains or phone speaker keychains that will fit the bills of the tech forward audience
Budget-friendly,
The best part of custom keychains is that these are budget friendly and available at prices starting only a few cents. The low cost advantage will indeed make it a perfect choice for mass events, like mailer campaigns or community events.
Highly practical
Keychains are highly useful for everyone to keep their valuable keys safe and well organized. The high utility of keytags has even made it a great promotional weapon for marketers. By choosing custom keychains as your wedding gifts or party favors; you are rest assured that your message and artwork will remain in plain sight of the audience for a long time.
Portable
Further, keychains are something anyone can carry easily during their everyday chores. Everyone needs keychains to keep their keys secure. When you gift your guests customized fine quality keychains, you will leave a personal touch in the minds of the audience. Every time your recipients access keys for their home, car or office, your message will definitely be remembered fondly . In addition, it will even give them a special reason to remember your event for a long time.
Custom Keychains are popular
Custom keychain printed with your name and message will indeed be a joy to carry  for your recipients. It will also make the recipient feel happy and well cared for. Every time your guests use the keychain, they would think about the person who had gifted them the keychain. It will also make great memories in people's minds.
If you prefer gifting a  personalized keychain; think of interesting taglines, artwork and designs to make it charming and distinctive. Everyone will surely be excited to show off these works of art wherever they go.
Conclusion
Custom Keychains make a delightful alternative for postcards and thank you emails; and will put a fun twist into your gifting experience. Plus, it will take your message to  the loved ones on a small budget.