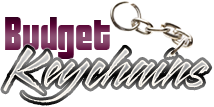 Why Custom Keychains Are an Ideal Promotional Product
Posted by admin
Posted on October 31, 2022
Do you wish to make lives easier for your  customers while reminding them of your brand? If so, consider giving them promotional keychains as free giveaways. They'll help to  keep  their keys safe and well organized and prevent the risk of misplacing their important keys of their home, office or car. There are also other reasons to use keychains as promo products, too. Take a look at the amazing benefits that keychains have as marketing tools.
Keychains are easy to hand out
Besides, keychains are light weight and easy to handout than most other promotional products . This will make it easy for you to hand them out to your customers either in person or through mailers. As keytags are easy to distribute, they will get your message far and wide . It'll also make it easy for your customers to carry them around and use them. Additionally, it becomes easier for businesses to store this merchandise for events without using up a lot of storage space or funds as  warehouse expenses.
Keychains are stylish and stand out in a crowd
Moreover, you can design promotional keychains to make it unique and attention grabbing. You can also choose from a wide range of models and colors to highlight your message and logo. This will make them look stylish and attention grabbing every time  your recipients walk around with these trendy keytags on hand.
Keychains are budget friendly
Keychains have one of the lowest costs per impressions. Thus, when you  buy in bulk, it will cost you next to nothing – literally! They'll be well worth the investment you make. Moreover, your prospects will continue to use them everyday in their life, thereby raking in valuable brand impressions.
The best ways to use custom keychains in your promotions
As a Gift of Thanks
Show your customers how much they mean to you by sending them these  gifts of gratitude. It will indeed make your customers feel well appreciated and will help keep your brand top of mind as they go about their daily business. Choose from a wide range of interesting models like bottle opener keychains or flashlight keychains that offer dual utility at the price of one! More the utility, greater will be the popularity of your giveaways and bigger your brand exposure.
Spread the word and show that you care for your loyal customers and clients by including custom keychains in your marketing plan. It is surely a smart way to make your brand stand out and earn more brand recognition without being overwhelming.
Send Out as mailer gifts
Small businesses often resort to mailer campaigns to give their business a head start. Keychains will enhance the value for your mailer campaign and will make sure that your message gets read. Customize keytags with your logo, contact details and call to action message that will stay in plain sight of the audience even after your business communication gets forgotten about.
As online contest giveaways
Start a social media campaign by hosting a fun contest to engage your followers with your brand in a fun way. It will definitely take your message far and wide and encourage others to take part. If you are giving out prizes for the winners , look no further than custom keychains. Budget friendly and popular, keytags are hard to resist. Afterall, everyone needs it for their home, office or car!
Have a better idea to use custom keychains in your promotions? Share your ideas with us on our facebook page