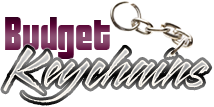 Custom Soft Keytags Can Appeal To Every Genre Of Customers
Posted by admin
Posted on April 3, 2018
This blog has spoken before about the benefits of custom soft animal shaped keychains. Due to popular demand, we  have come up  with yet another blog on soft keytags that will make a great way to represent the personality of a particular brand. For most people, these plush keychains will make a handy stress reliever too during the long road trips or behind the work desks. Just imagine the exposure your brand on this will get every time your recipients use it to carry keys or use it as toys or fun accessories.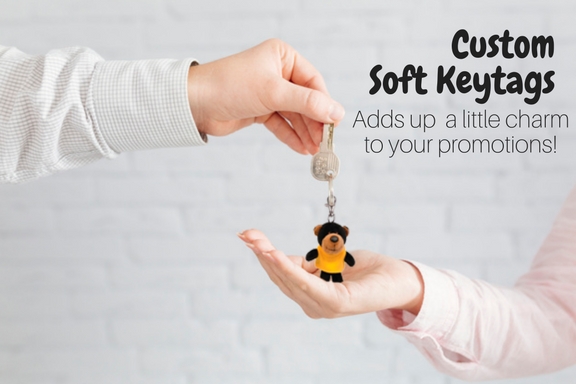 These key tags have the added advantage of being compact and easy to fit into different spaces. The best part is that it will bring in a lively charm to the bunch of inanimate keys that all look very plain and boring! Marketers can use these popular soft promotional animal shaped key tags to promote their brand and message by customizing it with their brand, mascot or message and to pack a delightful element of engagement for customers.
Offered in a range of cute shapes, these keytags can be used as team spirit items or to promote school mascots or to highlight the laid-back attitude of your brand. Apart from being attractive and cute, soft animal keytags make excellent fund raising items. Colorful and vibrant, these logo keychains will make even a low key promotional event more lively and interesting.
 These budget friendly keychains offered in a range of animal shapes like dog, giraffe, bear and tiger among others are perfect for wild life themed events and parties. You can also use it for wild life conservation awareness events and fund raising events. If you are looking for a custom gift that will look good in your recipients hand and stand out among tradeshow swag, look no further than these plush keychains.
 Soft animal shaped keychains win hands down as corporate gifts too. Most people will love to have these vibrant and lively keychains as work desk décor items or even as collectibles.  Your brand and message on these will surely get a lot of attention. Planning a mailer campaign with a difference? Settle for these attractive keychains that are light weight and compact. Your recipients will surely have a delightful reason to open your mailers to see what is inside and your business newsletters will get a happy audience too.
Here are some animal shaped keychains that you will find interesting.
Black Bear Key Tags with X -Small T -Shirt: Nobody can pluck off their eyes off these attractive black bear key tags for sure. Put your brand and message on these cute keychains to transform them into your brand ambassadors. The main attraction of this plush with key tag is its embroidered bear eyes and the lobster claw clasp with which it can be attached to backpacks or bags.
Soft Dog Key Tags: Dogs are man's best friend. Now you can let these plush dog keytags follow your recipients faithfully wherever they go to make a successful brand promotion story.
Soft Black / White Cow Key Tags: Perfect for promoting dairy farm, milk products, meat delis, department stores and more, these CPSIA compliant keytags are great for kids and kids at heart! Go for it!
We have a lot more; make sure to explore and choose a model that matches your theme.
Share and Enjoy