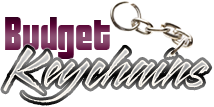 6 Top Reasons That Make Custom Keychains Great Promotional Items
Posted by admin
Posted on April 2, 2018
Keychains make great gift bag items, mailer gifts and tradeshow staples even in this digital age. Have you ever wondered what makes these pint sized custom gifts so popular even when people talk about keyless security and biometric locking systems?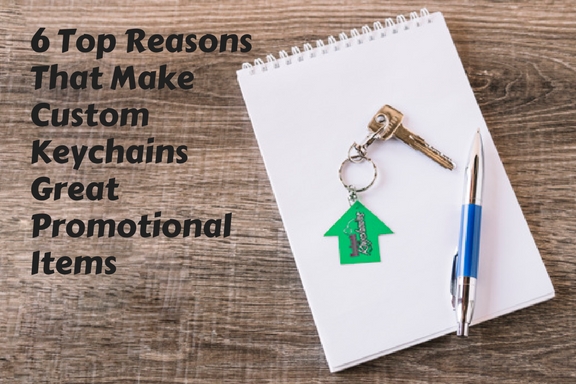 Here are the top 6 reasons that make imprinted keychains promotional items sans parallel.
Assured ROI: Custom Keychains have very low cost per impressions. It will make consistent brand impressions for a long time without you needing to put in any repeat effort or investment. Custom keychains indeed are promotional materials of a high ROI. Your recipients will carry your brand and message wherever they go thereby giving your brand the much desired portability and exposure
Popularity: keychains are something everyone needs every day! Be it to open the car, lock the cabinet or the house door, people need to carry a set of valuable keys. Keychains come handy in keeping the keys safe and well organized. The incredible popularity that keychains enjoy in promotional circuits is something that is hard to beat!
Unbeatable choices: Keychains are offered in countless models including the ever popular combo items like bottle opener keychains, flashlight keychains or multitool keychains among others. By putting in more functionality, you can enhance the chances of your logo items getting used up by your recipients.
Portability: Easy to carry around and store, keychains are space savers to the core. Portable gifts are the most popular in custom gifts as your audience will find it easy to use in their daily lives. More the usage , more will be your brand exposure.
Trending accessories: Keychains are not just functional gadgets but make trending fashion accessories that everyone will love for sure. People will simply love to tuck it into belt holes or bag straps to add an identity or style factor while on their outdoor trips or picnics.
Now that you have a clear overview of the benefits of custom keychains, get started with these best selling keychain models.
Metal Keychains: Ideal as corporate gifts and appreciation gifts, metal keychains engraved with your brand will make a long lasting token that your customers will always cherish.
Carabiner keychains: These trendy keychains that can be attached to the belt loops and bag straps will ensure the much needed hands- free convenience while carrying keys for outdoorsy clients. Your brand on these will get a lot of attention for sure.
Bottle opener keychains: Keychains that not just carry keys but pop the top of bottles, bottle opener  keychains make great gift items to consider. Put your brand and message on these to make it a well retained custom gift.
We have a lot more in custom keychains. Browse our collection and choose a model that matches your theme.
Share and Enjoy