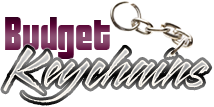 Custom Keychains – Your Budget Friendly Promotions Cant Get Any Better!
Posted by admin
Posted on April 4, 2018
If budget is your calling card, then there can't be a better custom gift than imprinted keychains. Low in cost yet high in utility, these pint sized items have been around for hundreds of years in some form or the other. In tune with the customers changing demands and requirements, keychains too have smoothly evolved into innovative models that everyone would love.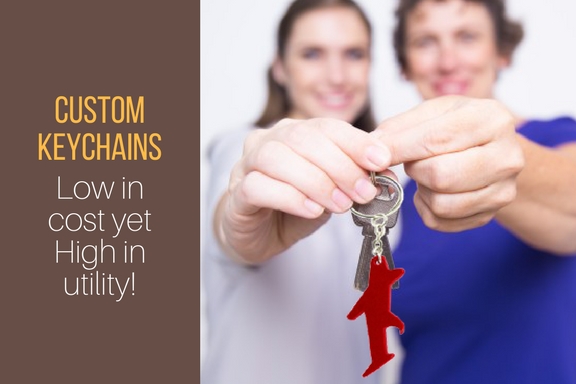 From the simple keyfobs of yester years to multitool keychains like flashlight keychains or bottle opener keychains, these daily use items have come a long way over the years. In the digital age of today, a lot of emphasis has been on tech gadgets and tools, yet it is important to remember the advantages that these simple items offer. The incredible popularity of custom keychains and their role in everyone's lives even today will make  it a great custom gift for promoting brands and business.
For a brand to leave a good impression, it doesn't take anything overly pricey, and the easily understood functionality of personalized chains makes them a valuable gift for the users. It is indeed exciting to live in a tech driven world of immense possibilities to common problems like lost keys, there can't be a simple solution for this problem like custom keychains.
Promotional keychains are something everyone can use easily right from the moment they get. With no software or electronic components to worry about, keychains make the most mundane way to address the issue of lost keys unlike the modern day apps that make sense only for people who are computer savvy!  The big plus is that personalized keychains make it easier for the users to identify their set of keys from a distance thereby reducing the risks of mix up or misplacement.
Let's be frank about it! Anything imprinted on keychains will never fail to grab the attention of your audience. Make it funny and creative; think about taglines, images and quotes apart from your brand and message to make your audience engaged with your brand in a light hearted way.
Even in this age of big dreams and big  technological innovations, keychains have reserved a place in the hall of fame of successful promotional items thanks to its simplicity and ease of use. Ensure your recipients peace of mind and a life of less clutter with custom keychains that are still not overlooked in the mad rush to make the next big thing!
No matter whether you wish to use custom keychains as fund raising items, store promotional items, party favors or corporate gifts, custom keychains will make a delightful promotional item to consider.
Share and Enjoy