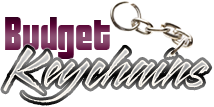 How Plush Animal Keychains Promote Your Business
Posted by admin
Posted on August 8, 2022
If you are looking for a fresh idea to market your business to reach out to a wider customer base, while sticking to your budget, plush animal keychains will make a great choice. Surprised? Custom plush animals may not ring a bell as a possible promotional item for most marketers.
Why Custom Stuffed Animals?
We all cherish the nostalgic memories that our childhood plush animals evoke in us. On an average, 4 in 10 Americans have stuffed animals as per studies. Thus custom stuffed animals are forever gifts that will never go out of fashion and fail to impress!
 Here's how your business can use these stuffed animal keychains as marketing tools.
Keychain Pals
 These pint sized animal keychains make a classic marketing tool that will take your  brand reach to the next level. Ideal for any keyset or backpack accessory, these cute custom keychains are available in a wide range of  animal shapes as well.  You will even find interesting models like this  elephant shaped keychain with T shirts that can be customized with your brand and message. Perfect as a milestone giveaway for your company event or promotions of zoo, nature clubs and more , custom stuffed animal keychains will make great  pals in the first place.
Looking for a fund raising item that will never fail? Animal keychains will definitely make a perfect choice. Available at very low prices, these can be sold at a higher price to raise funds for  the social cause you support.
Seasonal Custom Stuffed Animals
Likewise, seasonal promotions are a rage among marketers. So, here are some ideas that you will find interesting.
May is graduation season!  Schools and colleges can think of these adorable keychains for the gift bag. With ample space for your imprint, these keychains will even leave space for the peers to sign their names on it!  Budget friendly and useful, these keychains can also be ordered in bulk for the best price deals.
Looking for an unusual handout for Nurse or Doctor appreciation week?  Make sure to include these cute plush toy keychains that will not just keep their keys safe but make a great companion and a stress buster during their challenging working hours. Customize it with your brand and message to make it unique and one of its type.
Customizable plush animal keychains are a great choice for Independence Day events as well. Obviously, everyone needs keychains to identify their multiple sets of keys that may all look alike and to keep it accessible.
 Looking for a Halloween trick or treat item that will bring a smile on to every face? Look no further than these custom keychains. Make it special by imprinting your Halloween message and artwork  and make your goody bag the best in town.
Already thinking of Christmas? There are indeed plenty of custom stuffed animals to choose from for every season or occasion. It will even make a great tree décor item, mailer item or  promotional giveaways all at once.
Looking for more? Browse our collection to choose an animal shape that will complement your theme. Sky is literally the limit when you have versatile handouts like animal keychains. So, get creative and see the world go crazy over your branding!