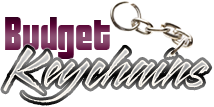 Custom Promotional Keychains – Business Promotions + Brand Exposure At Easy rates!
Posted by admin
Posted on October 24, 2017
Promotional keychains are offered in every shape, size and style! Easy to customize, distribute and store, custom keychains have become one of the most favored custom gifts among marketers. Versatile and unisex, imprinted keychains can be used to promote any brand and to reach out to a diverse audience comprising of all possible age groups and demographics. Not many people can resist these pint sized gifts that will earn them a few eyeballs and often double up as trendy accessories. The great thing about keychains is that these get used over and over again and every time your brand will get displayed!
Another great thing about promotional keychains is that they offer a lot of fun and colorful options to consider. Apart from promotional items, keychains make great party favors, mailer gifts, raffle gifts and more. So, if you are seriously thinking of throwing in these logo items into your promotional swag, here are a few of our favorites.
Bottle opener keychains: Who doesn't like to round off their day with a drink? These custom bottle opener keychains will let your recipients to pop the top of their bottles anytime anywhere because every time they have their keychains they will also have a bottle opener with them. Is it not a smart way to popularize your brand? The good thing is that these quirky keychains will grab easy attention of anyone who sees it and your brand will get a wider audience than you thought.
Flashlight keychains: Be it to check the car boot at night or to light up one's way a flashlight is something everyone needs. Flashlights make us feel safe and reassured and when you hand these out with a keychain, the utility of these log items will go up manifold. Reports show that practical gifts like keychains will get a higher visibility than fancy gifts. Well, that is yet another reason for you to consider custom keychains as gifts.
Coiled keychains: Modern life is stressful and the immense popularity of custom gifts like fidgets underscore this fact better than ever. So, make your recipients feel relaxed and happy by offering a slinky at the end of their keychains that will keep them occupied when they are bored. Fun items can get across your message faster than normal gift items because people will love to talk about it, share it in their friends' circles and play with it often!
Multi tool keychains: The frantic pace of today has forced most people to squeeze in more tasks within the available time. These trending gifts of multitool keychains will make sure that your recipients will have a handy tool kit at the tip of their fingers as long as they do not fail to carry their keychain! Put your brand on and see how it becomes the favorite banter topic of your recipients.
Tell us about your favorite keychain models at the comments below and join the conversation. You can also follow us at the facebook page to get updates on custom keychains.