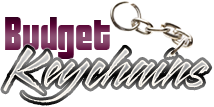 Not Many Custom Gifts Can Match The Merits Of Imprinted Keychains
Posted by admin
Posted on October 23, 2017
Logo keychains make perfect promotional items for many reasons. The immense functionality of keychains is the first factor that makes them popular handouts. One of the most widely used accessories at home, office or while on the move, keychains keep the keys safe and secure. Though everyone needs these nondescript items in their life, they are often taken for granted.
The second reason is the incredible variety of models that keychains offer. Offered in different shapes and sizes, these logo gifts have one of the lowest costs per impressions among custom gifts. Keychains win hands down as a perfect employee gift, mailer items and fund raising items among others. The high shelf life and high retention of these logo items will make your brand on these seen over and over again. When budget becomes the watchword during promotions, these budget friendly logo items will make a great choice for mass promotional events like tradeshows and business events as these will cost you only a fraction of the budget.
Offered in a range of materials, logo imprinted keychains feature different imprint options as well.
Choose keyrings that suit your promotional budget and the needs of your audience for maximum impact.
Here are some of the options that can be considered
For holiday season promotions
Bottle opener keychains or flashlight keychains will make great options to spread the holiday season cheer and greetings. Customize these with your brand, message or artwork to let your recipients know how much you care for their happiness. Every time they pop open the bottles or light up their way, they will surely be impressed by your brand. Interestingly, these keytags that are a wee bit different from their normal cousins will earn a few extra eyeballs for your brand.
To Celebrate the travel fun
Holidays are the best time for most people to plan holiday trips and road trips. Cater to the specific needs of your audience with carabiner keychains that ensure the ultimate hands free convenience for your brand. These keychains that can be clipped to the bag strap or purses will get a lot of portability and attention during adventure holidays or camping trips. We bet, your brand on these will make a great talking topic for your recipients.
Show that you care for their Safety
Whistle keychains and compass keychains make best gift items for the safety kits of your recipients. Every time they are stuck in the bad weather conditions or in some remote camping grounds, these can double up as safety items that will help your recipients to rush back to safety. Put your brand on and see how the world will find these functional promotional items laudable.
As you see, keychains need not be just bland keytags to keep the keys organized. These can double up into smart gadgets and tools that will make their daily lives simple and hassle free. Tell us how do you plan to employ these practical gifts in getting your brand promoted? Be the first one to share and spread the word and to post your comments