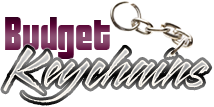 How Promotional Key Chains Can buildup Your Branding
Posted by admin
Posted on October 30, 2017
The incredible popularity of keychains in today's tech-savvy world is something that is unbelievable! Not many custom gifts have stood the test of time than these humble items of keychains that continue to be part of the daily lives in even the most digitally crazy people around the world. Though we have biometric locking and keyless security systems, we still rely on keys to open the filing cabinets, doors, cars and more. The facts and figures would prove that the popularity of keychains is not just a hype but a hard fact.
It is impossible to go wrong with key chains as promotional products! Reports show that useful gifts get a lot of attention and by making promotional key chains as your marketing items you can earn a lot of brand exposure for sure. These simple and ubiquitous items of keychains keep the keys together and help people to stay safe and well organized. Give your business a boost with these budget friendly promotional items that are here to stay.
What makes keychains so effective?
Highly functional: Keychains keep the countless keys that people may need to manage in their daily lives safe and well organized. Keys that are tagged in a keychains are less likely to get misplaced and remain easily accessible. The best part is that unique shaped keychains will make a great way to identify keys that look alike. By having the keys all in one place, it helps people to not get misplaced. It is amazing that how these simple keychains can make our daily lives a lot easier!
Fashion accessories: Did you know that people love to wear novelty keychains as their fashion statements? To express their support to social causes, their love for a particular music band or to highlight their hobbies or favorite sports? Not all key chains remain in purses or pockets; people hang it in their belts, backpack straps or wear it as pendants or necklaces. Keychains are an extension of the personality for people and a great fashion accessory as well.
Simplicity is thy beauty: The beauty of keychains lies in its simplicity. Everyone can use it easily and the best part is that they will appease every recipient irrespective of their gender or age factors. Keychains are budget friendly and will fit the bills of gifts for mass promotional events like tradeshows or mailer campaigns. Highly useful, these daily use items continue to make consistent impressions for your brand for a long time after handing these out to your recipients without any second effort or repeat investment.
Functionality : The best part is that keychains are gifts that will get used from the moment your recipients get it. Unlike season specific gifts that are useful only in a particular season, keychains are used all round the year. Keychains are easy to personalize with your brand, message or artwork and that is why businesses use them as promotional gifts to reach out to their audience. Multi function models like bottle opener keychains or flashlight keychains get used more often than ordinary keychains. Go for it!
Easy to distribute: Light weight and compact, keychains are well suited as mailer gifts and store promotional items. Easy to store and distribute, these custom business gifts will give your brand the much desired portability and exposure.
Budget friendly: The low cost advantage of keychains make them a perfect fund raising items for sports clubs, schools or non-profit organizations. Trendy keychains make a win – win solution. They get sold off like hot cakes as people will love to be part of the social cause while you mobilize the requisite funding.
Keychains protect against loss of keys. Let's be honest! Losing your keys is the worst thing possible in life. Thus keychains make us all feel reassured and safe, which is yet another reason that makes keychains a truly meaningful gift item to consider.
Have you used custom keychains as your promotional gifts? If yes, share your thoughts and experiences at the comments section