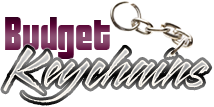 Custom Keychains – What Makes It The Best Giveaways Even Today?
Posted by admin
Posted on September 29, 2020
Keychains are immune to style and seasonal changes and yields great value as a stand-alone product. Budget friendly and easy to distribute, custom keychains can be a great vehicle to get your message far and wide. Jazz up your promotional keychains with flair by imprinting fun quotes and intriguing taglines that turn heads. Make sure that customers won't find your message look like a marketing ploy- with little relevance. Turn it into a fun way to engage the audience and communicate your message.
Custom keychains can be distributed all across the year and can be purchased in bulk for the best price advantage. The best part is that these won't take up much storage space as well.
Choose trending models                                                         
Keychains may be more of a functional item. But make sure to include the most trending models in your marketing mix to make it popular among your audience.
 Don't Forget Your Target Market
Though keychains are versatile and can be used in virtually every promotional context, just be sure you are targeting your keychains to your key audience and their specific tastes. Knowing when and how to keep things light and playful is important.
Custom products that don't match the theme or your brand image can do little for your prospecting efforts. Dig deeper into the vital details about your target demographic and customize keychains to strike a rapport with them- in terms of design, quality, and message.
For instance, a classic and mature audience may prefer elegant choices like metal keychains whereas a party crowd or an outgoing college community may prefer something fun like novelty keychains like bottle opener keychains or themed keychains – to list a few.
 Explore Branding Options
Keychains offer multiple imprint options like embossing, laser engraving and screen printing depending on the various materials. Explore all branding options and come up with the best even if it is unconventional if it looks good! Don't be afraid to mix it up. A speck of creativity can do wonders for your brand. Who knows? You would be surprising your clients with something newer that they have not seen so far!
In addition to branding options, rethink the branding areas and how effectively to place your logo.  It need not be always front and centre.  Visualize where your brand will look good and make use of the multiple imprint options these offer.
These are some of the many steps that will help you to bring out the best of your brand through your next order of custom keychains. Overwhelmed? Give us a call to find which promotional keychains could be the best choice for your organization.