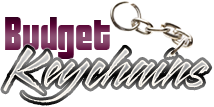 Custom Keychains – How to Exploit the Branding Potential
Posted by admin
Posted on September 30, 2020
Have you been investing your resources in custom giveaways that are kept aside and rarely used?  If you don't want to take a chance, put your dollars on the classic gifts of custom keychains. These are always in fashion and incredibly functional. Everyone needs it every day; so can there be a better place for you to place your brand than keychains?
A stylish key chain will form an impression about your business in no time. So, how to choose the best keychains? Here are some tips that nobody else would tell you.
Both quality and novelty are important
A superior quality promotional item will enhance your brand repute and image manifold. There is no doubt about it. Your recipients will align the quality of the gifts that they received from you with your brand reliability. Handing out a low quality and tacky gift may create a negative impression and may backfire on your promotional strategies. Choose elegant models like leather keychains to leave a lasting impression.
Novelty too is another trait that should be considered while choosing custom keychains. It will pique easy interest and your audience will be pleased to have something out of the ordinary. Choose unique models like bottle opener keychains or floating keychains that everyone will find interesting.
Novelty keychains spark conversations especially in large events like trade shows or business events. These make a long lasting impression in the minds of the recipients and create a strong emotional connection. Novelty keychains make great talking topics in their social circles, which in turn will ensure word of mouth publicity for your message.
Novelty gifts do not have a conspicuous marketing feel about it, which makes it easy to incorporate it into the daily life of your recipients without feeling overwhelmed. Not many people may like to use giveaways that put your logo on their face wherever they go.
Evoke emotions
You need to evoke emotion in your clients when they first read your message and ideally, every time afterwards! Key chains can evoke emotions easily as they remain in plain view of your audience and earn their facetime. Make an emotional connection – whether it is fun, pride, gratitude, or any positive emotion that comes to their mind every time they see your gifts will count.
Add Artwork
Artwork can easily initiate feelings in the minds of your audience easily.  It is a subtle way to convey your message and express your thoughts without loads of text. A play of words of fun quotes will create great rapport with your audience. Adding a motivational quote is another way to engage your audience. It will give them a boost of confidence at the beginning of the day, which will earn a special place for these gifts in the minds of your recipients.
Get started by choosing the best keychains from our exhaustive collection. For more tips and ideas, watch this space for regular updates.