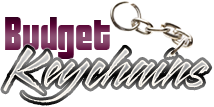 Benefits Of Custom Made Keychains – Must Read
Posted by admin
Posted on September 29, 2020
Most marketers find it a challenge to find a custom gift that suites the tastes of the audience,  their demographics and even the  seasonal trends. This is where custom keychains give marketers a long rope in planning their campaigns as they wish.
Custom keychains are perennially popular all over the world across all audience groups. So, you can put your investment dollars with confidence on these crowd pleasers. These will always make consistent impressions and will never fail to impress your audience.
Having your own custom made keychains has many advantages. Firstly, these are budget friendly items that enjoy a fairly long retention. Did you know that most people never even think of replacing their keychains till it is damaged?  The reason is that people become familiar with their keytags, which makes it easy to identify the different keysets that they need to manage.
Here are some promotional events where custom keychains can be used effectively.
For Mass mailers
Even if you are planning a massive mailer campaign, keychains will suit your needs. Whether your target audience is corporate sector or domestic niche, keychains make versatile gifts that everyone will find useful. Keychains make good choices as fund raising items as well thanks to its low price factor.
As Tradeshow swag
 Key chains enjoy an indisputable credit of being one of the most popular trade show items ever. Offered in various colors and shapes, you can easily choose a model that aligns with your theme. It is a proven fact that trades how booths that handout useful and innovative swag will get the maximum footfalls. So, why not make your booth a crowd magnet by offering these popular gifts.
Choose something that offers a little extra than being a plain key chain. Flashlight keychains or tapemeasure keychains are great choices to consider. Your attendees will be doubly pleased to get the benefits of two different tools at once while your brand gets dual exposure at the rate of one! Win-win
Limitless choices
Another consideration is the fact that custom keychains are available in a wide range of materials which allows you to choose a style which is ideally suited to your promo needs. For instance, if you have a corporate audience, custom metal keychains will make a great choice. Novelty keychains or combo models like bottle opener keytags are better suited for a young audience or party crowd. No matter what your promotional plans are, custom keychains offer something special for everyone at ridiculously low prices.
How do you plan to use custom keychains as your promotional items. Share your ideas with us on our facebook page.