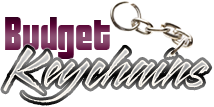 Custom Keychains – Gifts That Will Impress Even The Most Discerning Holiday Makers
Posted by admin
Posted on December 21, 2017
Holiday season promotions is a different ball game altogether. You need gifts that are wee bit different to grab and retain the attention of your customers during the holiday season when they will be bombarded with gifts of all possible types from marketers. This is where custom keychains come to the center stage as popular gifts. Keychains will please every genre of customers including the hard to please holiday revelers.
Offered in a many interesting styles that range from simple, quirky, whimsical and everything in between, there is something special for everyone here. These high quality fully customizable keychains are not just free gifts but will make a happening billboard that will put your message right in front of your recipients.
For the party lovers
LED flashlight keychains will win hands down as holiday season gifts. Be it as gift bag items for Christmas, corporate gifts or end of the year thank you gifts for your customers, these low cost items that bring together the best of both the worlds of a flashlight and a keychain will make a quirky gift item.
Bottle opener keychains is another popular choice to consider. Every time they pop open their festival beverages, your brand and message will grab their attention. These well retained gifts will continue to make impressions for your brand even after the Christmas lanterns are taken off!
For the outdoorsy clients
The Christmas and New Year holidays will make a great time for most people to set out for camping holidays and adventure trips and these pocket knife multi tool keychain will be a good gift choice. Every time they pop open the bottle tops or need a handy knife to cut fish or chop fruits during BBQ parties, these logo items will come handy. The best part is that these quirky keychains that can multi task will grab a lot of attention of anyone who sees it thereby taking your message to an extended audience.
Screw driver tool set keychains will make another thoughtful gift idea for the holiday travelers as these tool set keychains will bail them out of road trip pitfalls and emergencies like repairs and fixes.
Compass keychain will easily impress the wanderlust customers as these will take them back home safe even when they lose direction during the wildest holiday expeditions. Budget friendly and aesthetically pleasing, these keychains will enjoy a long retention among the users.
Need more tips on holiday keychain gifts? Feel free to contact us and we would love to be of your assistance.