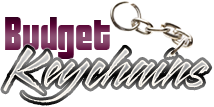 Beat The Promotional Budget Barrier With Customized Keychains
Posted by admin
Posted on January 31, 2017
Businesses employ countless ways to promote their brands. While some resort to customary and costlier way of promoting the brand like print or TV, others use the less costly option of using promotional gifts. Highly functional and useful, custom keychains are great options to get the brand endorsed. Offered in a range of styles and designs, customized keychains will make perfect gift ideas for customers and business partners.
Available in various materials like wood, steel and plastic, customers will surely love a unique keychain that will earn them a few eyeballs. For most people, keychains are extensions of their personality and a trendy way to express their thoughts, hobbies and life styles. Custom keychains are available in an exciting range of shapes including in animal shapes and sports goods shapes among others. The best part is that these are compact, easy to carry around and do not require much space to store. Everyone needs keychains in their daily lives and on an average an American household will have over 4 keychains to keep the different sets of keys well organized.
Let's be frank about it! Nobody can get far without these essential items. So why not make use of the immense popularity and get loads of brand exposure from these pint shaped cost-effective items.
As tradeshow handouts
Custom keychains fare extremely well as tradeshow gifts as it is easy to carry around and to slip into bags or purses. . Put out custom keychains at trade shows and see how these get lapped up in time. Nobody can resist these functional items that will put your brand on a panoramic display. Promotional key rings can also be given out at automobile exhibitions and car shows. Easy to customize, customized keychains can be imprinted with logo, message and quotes and every time your recipients carry these around, your brand image will get a wide angle promotion. Make sure to order in surplus to make sure that nobody leaves empty handed.
Corporate gifts
A happy workforce is the bedrock of a successful organization. Show your appreciation to your team by handing out end-of- the- year gifts or loyalty gifts. When you need to pick up something for your own employees, it has to be something that everyone will surely like and use and that is what makes custom keychains a clear winner. You can impress everyone in your list irrespective of gender or age as nobody can resist these daily use items. Forget about the hassle of ransacking the stores to select gifts in the trending colors or right sizes when you decide to go with these time tested gift items.
Mailer campaign gifts
Mailer campaigns are the best options to reach out to a massive audience. Light weight and unbreakable, these logo items will reach safe and sound in the mail boxes of your recipients and above all won't cost you much in postage charges. The big plus is that bulk orders carry the best deals and discounts.
It is not all! Keychains can be used in countless ways. We bet, you should also be having a lot of creative tips to share with us. Join our conversation right away!