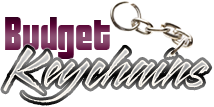 A Quick Guide On Promotional Keychains For Your Business
Posted by admin
Posted on July 19, 2021
Custom Keychains have been around for a long time and interestingly, even in today's digital world, these basic gifts remain a top choice for businesses. It is a perfect way to effortlessly promote your brand around the clock as these are customizable, convenient and cost-effective.
Firstly Keychains will keep your business at the forefront of somebody's mind for years on end after the initial meeting.  The long term promotional impact that you get for such a small investment is what makes these high utility gifts a top choice among marketers. Who doesn't love free gifts especially if it happens to be practical and stylish like custom keychains. Customize with your logo, message or artwork to deliver a long-lasting first impression of your brand.
Keychains travel easily with your recipients and make them feel reassured by keeping their important keys safe and well organized. Thus logo Keychains serve as a constant reminder of your business, wherever they go, every day. These consistent brand impressions make more leads and a better bottom line in the days ahead.
Countless models
Keychains have come a long way from being plain key rings that were designed for the basic function of carrying their keys. Today, these are available in various interesting models like multifunction models like tape measure Keychains or flashlight Keychains among others. The useful tools and add- on features of these combo Keychains offer even more benefits. From metal USB Keychains to ice scraper keychains or laser pointers- there is so much to choose from.
A keyring that doubles up as a handy tool will ensure dual utility for your clients and dual exposure for your message. Thus these combo models will remain as popular as new at your next event or the event after that and get regularly used afterwards.
Bottle opener Keychains come out in the open not just when the recipients need to access their keys but also when they fancy a beer- So that's even more exposure for your brand – both to the recipients and the people around them.
Branded carabiner keyrings that can be clipped to bags, belts or lanyards will make it easy for everyone to see your brand while it ensures hands free convenience for the users. Win win
Compass Keychains will show the right direction along with your message every time your clients or employees set out on hiking or trekking trips. Offering a gift item that your recipients will find useful , you can  make an emotional connection with your audience.
How do you plan to use custom keychains in your promotions? Share your thoughts with us on our facebook page.