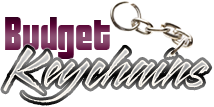 Unexpected benefits Coiled Keychains Can Give Your Business
Posted by admin
Posted on May 18, 2016
Promoting a business always needs time. Now is the time to think over your choices on how to promote your business and time to choose appropriate promotional tools that one should invest in. In today's market, there are many promotional products that one can choose from. All that a business owner has to think of is the promotional product's impact in the market and its affordability.
Why impact? In today's congested market, one has to consider the promotional product's impact in the environment that it enters. There are questions that need to be raised such as the following.
Will this promotional product convert prospects into consumers?
Will this promotional product create an impact to the daily lives of its recipients?
Will this promotional product help increase my customer base and sales?
The questions above should be answered by the promotional product that you will choose for your promotional campaign and the good thing is that our custom keychains have been able prove that based on a survey that was conducted by a certain organization.
Our promotional products such as our Coiled Keychains have converted prospects into consumers. Based on a survey that was conducted, among those who received a promotional campaign about 52% did business with the company after receiving a promotional item from them. Almost half of the surveyed people said that they will be more likely going to try the services or make a purchase with the business who gave them a promotional item after receiving the promotional product.
Promotional products that are used daily create more impact compared to any other promotional items. The use of promotional products results in an increase in brand interest due to the impression it creates every time the recipient uses the promotional item. According to the study, there is a 69% increase in brand interest. That percentage alone proves that these promotional items create an impact indeed.
Based on the survey conducted for promotional products, 59% of recipients had a more favorable impression pf the advertiser after they received a promotional product. These are facts from gathered from people who had experiences in receiving a promotional product before.
Our custom keychains are one the perfect tools that will help onlookers and prospects look at your business. Under our coiled keychains category, we only have one sample and this is our custom whistle with coil keychains. It comes in many bright colors. It has an imprint area of ¾" diameter. You can have your business logo or business name imprinted on the space provided for imprinting. These custom keychains can provide your business the opportunity to enhance your business sales.