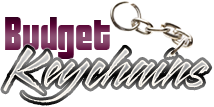 Things You Must Know About Computer Keychains
Posted by admin
Posted on May 18, 2016
Are you planning to get your company name and logo out in the community? Do you know how to give a creative and unique touch when promoting for your business? Do you know how to be part of the lives of your prospects without being intrusive? Do you know how to break the ice when introducing your company? All of these questions are answered with one single thing and that is by investing in these computer keychains.
Printed keychains will help you get your company name out to the public.
FACT: A survey showed that 89% of consumers can recall the name of the advertiser who gave them a promotional product within the 24 months time frame.
Printed keychains are inexpensive.
FACT: According to Entrepreneur, local televisions typically charge from $200 to $1500 for a 30 second commercial. Our printed keychain specifically our computer keychain can be availed for as low as $0.59.
Printed keychains create greater impact than any other promotional medium.
FACT: based on a survey, it has been proven that promotional products draw as many as 500% more referrals.
Promotional products such as these printed keychains last longer than any other types of promotional product.
FACT: 58% of consumers keep a promotional product from 1 year to more than 4 years.
Promotional products have more convincing power than any other promotional medium.
FACT: 85% of consumers did business with the companies who gave them a promotional item.
Computer keychains in particular are tangible items that surely every individual would love to have. These printed keychains will help show off your company name on a day to day basis. The more an individual is exposed to your company name, the more they will be inclined to do business with you.
Under our computer keychain category, we only have one item which is our custom computer mouse shape tape measure keychains. If you prefer other designs in custom keychains and functions, you may also visit our website.
Share and Enjoy