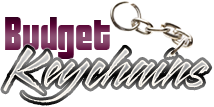 How Custom Keychains Can Boost Your Brand Popularity
Posted by admin
Posted on August 14, 2023
Wish to spread your brand name and advertise your business while sticking to your modest budget? Custom Keychains will make a great choice to make your marketing campaign successful. You can distribute these promotional items to your employees and customers.
Firstly, choose an appropriate model  in custom keychains that will enhance your branding and make your recipients impressed . Check out multipurpose models like flashlight keychains or bottle opener keychains that offer more value for your audience
Keychains can also be novelty items. Available in interesting shapes and themed like sports themed models, novelty keychains offer something special for everyone. No matter which model of keychain  you are choosing , make sure to include company information,  logo and artwork to make it unique and one of its type. you can design them to be whatever you want to impress your customers and lead to more sales.
Reasons Why Promotional Keychains Are Important
Develop Brand Awareness
With custom giveaways like keychains, you can reach your potential customers and make them aware of your services and products.
Connect With Employees
Logo Keychains have the power to establish a connection with employees. You can also strengthen your brand loyalty and make your customer relationships stronger by offering these everyday items your swag. Otherwise, you won't be able to get any impressions or potential leads from selling/distributing cool custom keychains at your business today.
Easy to distribute
Being small and compact, keychains will make great gift bag items along with other gifts. These can even be used as mailer items along with your  business communication or newsletters. Apart from offering a surprise element, these freebies  will make sure that the mailer gets opened and read!
Fun to customize
Keychains are available in various models that offer diverse customization options. For instance, leather keychains can be embossed and debossed with your message whereas metal keychains can be laser engraved with your logo. Screen printing is another imprint option that can be considered. Thus keychains offer plenty of value as a promotional tool for any occasion. Keychains even make interesting collectibles. So determining ways to use them to your advantage is key to helping your business succeed.
As fund raising items
Selling keychains can also be an effective method of making a little bit of money while getting your name out into the world. These affordable promotional items double as an advertisement for your business. More than that, selling your custom keychains can add a little bit of personality to your brand.  In addition, marketers can leverage on the low cost advantage of Keychains to sell them at a  reasonable price point, to raise funds for their social cause. It's also vital to think of your customer's spending habits when you set those prices.
As contest prizes
Keychains are not just for  sales and promotions to businesses. They can also be handed out as online contest giveaways. Social media contests are an engaging way to earn customer loyalty and entice them to visit your brand.  It is even a perfect choice for mass events like trade shows, conferences, sweepstakes and more.
Let's be frank about it. People love to get free stuff and typically positively associate your brand with the custom gifts that they get. This in turn will lead to increased business and stronger positive associations with your brand.
How do you think custom keychains will make a great promotional gift for your brand