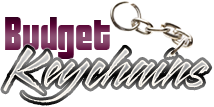 Raise The New Year Toast With Custom Bottle Opener Key Chains
Posted by admin
Posted on November 29, 2019
New Year promotions have a special charm about it. Marketers who are looking for a perfect budget friendly custom gift for their New Year gift bag will find bottle opener keychains a great choice. Everyone needs keychains to pop open the bottles all round the year especially during holiday and festive season. Offered in a range of shapes and colors, bottle opener keychains are sleek, light weight and easy to distribute. The low sticker price of these custom keychains will make it a perfect choice for mass promotional events like mailer campaigns and tradeshows.
Bottle opener keychains have one of the lowest costs per impressions. Every time your recipients use it as a keychain or a bottle opener your brand will get a wide angle display. If you are planning to promote holiday season sales and happy hour offers, these logo items will make a perfect choice. Personalize these with your brand and message and see how these custom keychains will keep your brand right in front of the audience. Well received and highly retained, these custom bottle opener keychains will get your brand into homes and offices easily. Your recipients will be the life of their party every time they reach out to these limited edition branded keychains.
Here are some of the custom bottle opener keychains that you will love for sure.
Aluminum Bottle / Can Opener Keychains – Green: The impressive color profile and high utility value of these bottle opener keychains will make it a hot choice for budget marketers. This bottle/can opener can be gifted during promotional events or social events to get your message well seen.
Dragon Shape Bottle Opener Animal Keychains: The quirky shape of these keychains will draw a lot of interest from everyone around. This Chinese animal zodiac keychain can be handed out during travel tradeshows, Asian themed parties, exhibitions and other promotional or personal celebrations. These keychains will make great collectibles as well. Go for it!
Eye Shape Bottle Opener Keychains: Keep an eye over your competitors by handing out these attractive eye shaped bottle opener keychains that will get a lot of attention for its simple and elegant design. Choose a model in your corporate color for best results.
Horse Head-Shaped Bottle / Can Opener Keychains – Red: These impressive horse head keychains will trounce your competition in no time and make your brand the talk of the town. No matter whether you use it to promote polo leagues, chess teams or your festive season sales, these elegant keychains will make a proud way to put your brand on display.
Bicycle Shape Bottle Opener Carabiner Keychains: Race ahead in the competition and be the winner with these attractive bottle opener keychains that are too good to let go. Personalize these with your brand and message to make portable billboard for your brand.
Which of these bottle opener keychains are you planning to use in your holiday promotions? Share your thoughts at the comments section below.