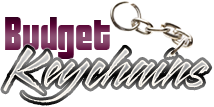 Make Your Sports Marketing Campaigns Successful With Custom Sports Keychains
Posted by admin
Posted on November 30, 2019
Sports industry is one of the most profitable industries today. There are countless sporting events that are followed by millions of people all over the world. Whether you are planning a product endorsement, promotion of a sports event or fund raising for a booster club, you need advertising products to spread the word and make new leads.
If you want to promote sports or make people more sports oriented an advertising campaign will be the best choice. If you have only a modest budget on hand, custom gifts like sports themed keychains will make a perfect choice to turn the passion of sports among your audience into business.
Keychains are something that everyone needs in their daily lives. By putting your brand on these items you can increase the brand familiarity of your recipients and enhance their loyalty in the long run. The best part is that these stylish keychains will carry out brand publicity for you without any nagging sales pitch.
Attention grabbing
Unique and sports themed, these keychains trigger passion in your audience and will inspire them to buy your products or services. Sports themed keychains such as Golf Tee Keychains, skateboard shaped sports keychain or tennis racquet shaped keychains. These promotional items will grab easy attention of everyone. It is not something people get every other day and they are so different from the plain keyrings around!
Well retained
Sports keychains will get a very high retention; not just as keychains but sports souvenirs and collectibles as well. These keychains will make a smart way for you to strike up a conversation with your customers during mass events like tradeshows.
More value for your money
Keychains may be cheaper, but these will keep the viewers engrossed in your brand. However, sports themed keychains will make an interesting talking topic among your recipients. Nobody can help asking about the brand that handed out such an interesting logo item and your message will get the much desirable word of mouth publicity.
Sports is universal
Sports themed keychains will make a smart handout to reach out to a larger and wider audience group irrespective of age or demographics barriers. Sports enjoy a universal appeal, everyone can relate to it and your message imprinted on these logo items will leave a lasting impression in the minds of your audience.
Do you think sports themed keychains will make a great marketing tool to consider? Share your thoughts with us to join an interesting conversation.