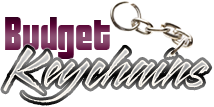 Custom Bottle Opener Keychains –Budget Gifts For Holiday Promotions
Posted by admin
Posted on September 21, 2017
Holiday season is not far and businesses are looking for the trendiest and greatest gift ideas for everyone on their list to nudge up their brand popularity! However, choosing gifts for everyone and staying within the budget is not easy at times especially during the hard economic times. That is where gifts like custom keychains assume greater significance. In the season of giving, everyone will wish to give gifts that their recipients enjoy even when they have a budget to stick. If you are planning a frugal holiday promotion, consider these highly useful gifts of custom bottle opener key chains. These make perfect holiday gifts as they are inexpensive yet very unique.
Functional gifts that nobody can resist
If you thought it is hard to find a gift if you are on a budget, you could be in for a pleasant surprise. You can find a key ring that is suitable for everyone. No matter whether you have a target audience of men, women or kids, there is something special for everyone in your list. While you may think that expensive gifts are more appreciated custom keychains make great daily use items and great keepsakes.
Bottle opener keychains can be customized the way you want to make it unique and special for every genre of your customers. Offered in a range of shapes, designs and colors, you can easily find a model that fits everyone. Imprint your artwork, brand, message or holiday wishes to make it a special and personal gift for your recipients. Make your customers or clients feel special and well appreciated by handing out these highly functional gifts that come handy in opening bottles and organizing keys alike. Every time they use it to pop the top at the bars or open the door at home or office they will be reminded of your brand.
The best part is that these unique and attractive custom keychains will grab easy attention of everyone around and will make a great conversation starter in their friends' circles. Bottle opener keychains will make great fund raisers or employee gifts also. Imprint snapshots of events and milestones to create a memory filled keychain that will never fail to impress your customers.
Key chains are light weight and compact, which makes it a great mailer gift as well. Offered in price rates that start from less than 1 dollar, custom keychains will make a great choice for mass promotions like tradeshows and holiday deal promotions. With custom key rings you can buy more for less!
Custom bottle opener keychains make perfect handouts for bars and restaurants and to promote concerts and fairs. These make smart options for street marketing and to grab easy attention of the flowing crowd. Hand these freebies at street corners and see how the recipients use it immediately to keep their keys. Out of habit, most people use the same keychains for a very long time and even recognize identical sets of keys by their unique keychains, which means your logo on this will get an exposure that it deserves.
Share your innovative ideas on using custom keychains in the comments section and join the conversation.