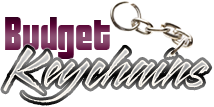 The Most Appropriate Keychains For Specific Audience Niche
Posted by admin
Posted on November 28, 2019
As you are aware, keychains are available in just about any size, shape or price rate. But all keychains may not appease everyone. It will be a smart move for marketers to choose the most appropriate keychains that match the life style and tastes of their target audience.
We have made a modest attempt to list out some of the probable needs of the target audience and the type of the keychains that you can gift them.
Party persons – Does your target audience comprise mostly of party people?  Are you a restaurateur, event planner, caterer or dance bar owner with a target audience of revelers? You have a perfect gift option in the form of bottle opener keychains. Your recipients will find it useful to pop the top of the bottles and drive up the fun of their happy hours. Your brand will get a lot of curious eyeballs from everyone around.
Students: Hard to please and fun loving, student community is a cut above the rest. So, try something interesting like sports themed keychains. it will be a fun way for them to highlight their hobbies and love for sports. Choose from a range of models like racket shaped keychains, bicycle keychains, golf keychains and a lot more.
Outdoorsy People – If you are into adventure sports, camping or outdoor leisure activities, then you need to scout for keychains that will satiate the outdoorsy needs and adrenalin rush of your prospects. Flashlight keychains, compass keychains or multi tool keychains are all perfect examples that you can consider. Everytime they use these essential items, their brand recall will increase and will give them a perfect opportunity to think high about your brand.
Mixed audience: When you attend mass events like tradeshows or organize holiday events, store promotions or milestone celebrations, you get a widely scattered audience from every genre. In such situations, it may not be easy to understand their tastes; so you can settle for classic models like metal keychains or leather keychains if you have the dough for it. On a budget? Acrylic keychains will make a great choice.

Techies: Probably The biggest audience group for any business. This segment comprise mostly of successful millennials and techies. Mouse shaped keychains or tool and hardware keychains will all make great choices.
If you have an accurate idea about your target audience, you can pick up keychains that match their tastes. On the fence still? Reach out to our product experts for more tips and gift ideas.