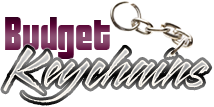 Promotional Bottle Opener Keychains- Open Up New Business Ideas
Posted by admin
Posted on March 19, 2018
Promotional bottle opener keychains make perfect handouts for sporting events, concerts, bars, auto expos, restaurants and trade shows. These make great party favors too. Put your message, artwork or brand on these Carabiner bottle opener key chains to make sure that the keys and your message remain safe and right in front of the audience. Custom bottle opener keychains will put your logo in front of customers every time they open a bottle. It will grab a few eyeballs from other party tables too, thereby taking your message to a wider audience.
Grabbing a set of keys is the first thing we all do before leaving our homes. Be it to lock the doors, open the cars or more, keychains are necessary items that have to be kept in easy access. Most keys look alike and keychains are the smartest ways to identify the different sets of keys for people. The incredible popularity of keychains makes it a popular marketing tool that nobody can resist.
Custom key tags make an easy and budget friendly way for businesses to build attention. Light weight and compact, keychains are easy to distribute even in mass events like tradeshows. Unique keychains like bottle opener keychains will make the users remember your business name easily by being constant reminders of your brand. Every time your recipients use it to pop the top of their beverage bottles or to keep the keys, they will be reminded of your brand.
Bottle opener keychains will keep your audience engaged with your brand for a long time and highlight the memories from a tradeshow, which will make them interested to seek out your organization quite frequently. Powerful and effective, custom bottle opener keychains are offered in a range of colors, fun shapes and more.
Get started with some of these best selling models
Woman Shape Custom Bottle Opener Keychains: Great for cheer leaders and dance clubs, these solid keychains with metallic color finish will make great show stoppers. Put your brand and message on these and see how these logo keychains will keep your brand the hottest topic of discussion in party circuits.
Contemporary Metal Bottle Opener: If you are looking for a fashion forward custom gift that will appease the contemporary crowd, look no further than these sleek bottle opener keychains that will create a buzz for your brand!
Pilsner Bottle Opener Metal Keychains: This sturdy metal keychains are popular for their ability to pluck beer bottle heads and as a feisty key hanger all at once. Offered in various solid color tones, these logo keychains are something everyone will love!
Carabiner with Bottle Opener and Keychain Rings: The hands-free way to carry keys! Carabiner keychains have always been our best sellers. Now you have the added advantage of bottle openers too.  Make it your promotional items.
Have you used bottle opener keychains as your custom gifts? Share your thoughts and ideas at the comments section below.