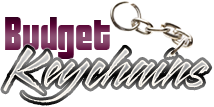 Best Selling Custom Keychains For The Month of March
Posted by admin
Posted on March 20, 2018
Custom keychains are the best choices for marketers planning budget friendly promotions and mass events. Everyone needs keychains to carry their keys and to keep them well organized and your message on it will get a lot of attention wherever your recipients go.  These best selling keychains will let you know what is hot and what is not! Make sure to include these crowd pleasers in your promotional mix to wow your audience.
Slim Bottle Opener With Metal Keychain Rings:  Hand out the best of both the worlds of a keychain and a bottle opener and leave a lasting impression. Ideal to promote all types of brands and businesses, these logo items will enjoy a high retention as well.
Mod Luggage Tags:  If you want to get your message out in front of a wide audience and still stay within your budget, there can't be a better custom gift than these popular luggage tags. Made of vinyl material and bearing durable nylon strap, these colorful luggage tags that are offered in a range of bright colors are great for themed events.
Wine Cup Shape Bottle Opener Keychains: Interesting shapes grab easy attention; and that is one of the reasons that make wine cup bottle opener keychains our best seller. Put your brand and message on these and see how these bottle opener keychains will never fail to raise a toast to your brand.
Cuore Heart Shaped Metal Keychains: These heart shaped metal keychains will ensure your brand a special place in the hearts of your audience. Your brand on these delightful keychains will get a lot of attention for sure. Ideal for promoting heart health campaigns, Valentine's Day events and a lot more.
Wedding Favors Westfield Keychains: This polished metal key chain bearing leather like front and polished metal on the back side will make a great billboard to promote your brand and message. Imprint your brand either on the leather side or get it laser engraved on the backside to grab the undivided attention of the audience.
Slim Rectangular Flash Light With Compass Keychains: Sleek and light weight, these multi functional keychains feature a compass and flashlight as well. Customize these with your brand and message to make it an ideal hand out during promotional events and safety programs.
Cross Shape Keychains Holder: Celebrate the Easter spirit and joy  with these cross shaped keychain holders that will make a perfect choice to promote prayer groups and churches. These will be retained as not just keychains but also as religious symbols.
We have a lot more in our best sellers. Just browse along and choose a model that matches your needs and budget.