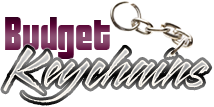 Personalized Acrylic Keychains- Popular Keyrings That Are Easy On Your Wallets!
Posted by admin
Posted on March 16, 2018
Keychains are popular all right; but not all keychains are for everyone. If you are on a shoe string budget, acrylic keychains will make a great choice. Offered in a range of models and price rates, acrylic keychains are one among the cheapest custom gifts that can be distributed to a massive audience without breaking the budget of the company. Furthermore, acrylic keychains are available in attractive designs and colors, which will further enhance the popularity of these logo items.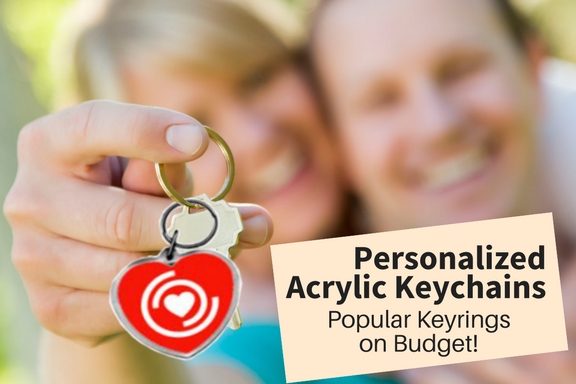 Custom keychains are the best universal gifts that can be selected without a second thought because everyone will find it useful irrespective of their age or gender differences. Light weight and flexible, these are well suited for mailer campaigns as well. Customize these with your brand and message to make it a portable billboard for your message.
The Big Plus Of Promotional Acrylic Keychains
Lightweight and durable: Unlike metal or leather, acrylic keychains are light weight and easy to carry around. Designed to bear the daily grinds, these keychains are designed to look good and last long. Your message on these will get a lot of attention and appreciation alike.
Trendy: Offered in a range of styles and colors, acrylic keychains will make a perfect choice for themed events. Check out these red, white and blue national flag color themed keytags, which will make a great choice for Independence Day, Thanksgiving, Veterans Day or in fact any day of national importance.
Cool shapes: Acrylic material can be easily shaped into a range of interesting shapes like bubbles, squares or oval shapes among others. Choose a shape that complements your business line and grab easy attention of your audience.
Here are some popular models that you find interesting
Square Acrylic Keytags: This neat and sleek keytag that can be clipped to customer's purses, briefcases and backpacks will grab easy attention. The large imprint space can be utilized to place your brand and message in style.
Rectangle Acrylic Keytags: Ideal for trade shows, conventions and other mass promotional events, these acrylic key tags will make heads turn towards your brand in no time.
Heart Shape Acrylic Keytags: Ideal for blood donation drives, Valentine's Day promotions, heart health centers and more, these keychains will get a lot of attention thanks to its delightful shape. Your brand on this will get the much desired portability and exposure on these keychains.
Business Card Acrylic Keytags: It makes a clever way to get your message across to your customers. Every time they carry their keys, your brand image will get a lot of exposure. While ordinary business cards may get trashed or lost, these business cards on keytags will keep your contact details stay in front of the audience forever.
Have you used custom acrylic keychains in your promotions? Share your thoughts in the comments section below and join the conversation.
Share and Enjoy