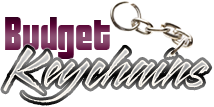 Custom Bottle Opener Keychains- The Best Sellers Of All Times
Posted by admin
Posted on January 11, 2018
Bottle opener keychains make smart cap ideas that will carry a set of keys for easy access and a bottle opener to crack open the craft beverage when needed. This innovative gift idea that brings together the needs of the changing society has evolved to be one of the best selling promotional gifts of all times. Low in cost yet high in utility, these logo items will keep your brand and message well displayed in front of your audience for a very long time. Compact and light weight, custom keychains can be easily carried in your pocket or purse, which gives these custom gifts the much desired portability and exposure. Offered in a range of interesting shapes and sizes, bottle opener keychains will complement your branding theme and budget easily.
Here are some perfect occasions where you can use custom bottle opener keychains in your promotions.
For Valentine's Day promotions
Hotels and restaurants planning special deals on Valentine's Day can consider bottle opener keychains as gifts. These handy items will get used for a very long time even after the romantic dinner date gets over. Every time your recipients pop the top of the bottles or carry their keys during road trips, they will be reminded of your brand. We bet, these quirky custom gifts are here to stay.
For outdoorsy clients
Bottle opener keychains will perfectly fit the bills of every outdoorsy client. Be it picnics or camping, these logo items will come handy during happy hours and while they are on the move. The good thing is that models likecarabiner bottle opener keychains that can be attached to their belts and backpacks will ensure hands free convenience while carrying their keys. Personalize these with your brand and see how your message gets a lot of curious glances from all over!
Party enthusiasts
Reach out to the party enthusiasts who believe in making their lives a big celebration with these custom bottle opener keychains. Be it during partying or bar crawling, these logo items will get a lot of attention. The best thing is that these logo items change hands and get exchanged in the social circles of your recipients thereby enhancing your brand exposure manifold. These trendy handouts will never fail to grab the attention of people around and your phone won't stop ringing!
Are you planning to make these best selling custom gifts your promotional tools? Here are some of the models that you will find interesting
Custom Keychains With Slim Bottle Opener – Black: This slim bottle opener can be used as acknowledgement token or gift bag items. These budget friendly gifts will ensure a wide angle display for your brand for sure.
Customized Guitar Shape Bottle Opener Keychains: Enhance your marketing pitch with this customized guitar shape bottle opener keychain and see how your message will get a lot of attention! These high utility gifts can be used to promote all concerts, pop bands, musical instrument shops and more.
Bicycle Shape Bottle Opener Keychains: Drive up your brand visibility with these delightful bicycle shaped keychains that are born crowd pleasers. Every time your recipients use it as collectibles, keychains or bottle openers, they will be reminded of your brand and message.
Need more? Browse along and shop to your heart's content! For more tips and assistance, call us and shop with confidence.