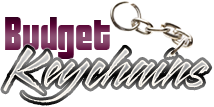 Custom Metal Keychains – Gifts That Will Keep Your Brand Closer To Your Audience
Posted by admin
Posted on January 12, 2018
Promotional gifts have become inseparable parts of the marketing mix for businesses in enhancing the brand exposure at easy rates. Conventional marketing ideas like billboards and flyers that have only a very short shelf life and may not get your message across to your target audience at all times. Custom gifts like keychains will keep your brand and message right in front of your target audience for a very long time. If you are looking for a custom gift that is well received and retained, place your cards on custom metal keychains that will not just keep your brand well displayed but will let your recipients carry your brand wherever they go!
Everyone needs multiple sets of keychains to keep their keys safe and well organized; some people use trendy keychains as collectibles and souvenirs. No matter how your recipients choose to use custom keychains the bottomline is that these will enjoy a high retention and never get trashed. Metal keychains make elegant corporate gifts, holiday gift bag items, business event handouts and more. To get the best return on your marketing investment, you need to merge your company's brand with a truly useful item and that is exactly what makes metal keychains a perfect choice.
Metal keychains make a classic way to bring together functionality with branding all the while maintaining your company's image. Here are some of the unique features of metal keychains that put them ahead among promotional items.
Metal keychains will set a perfect backdrop to display your brand and message.
These elegant keychains will find a permanent place in the home and office of your recipients and won't get trashed unlike many other custom gifts.
Metal keychains maintain your company's image and credibility.
Everyone will have several keychains in hand. They will almost always find a use for one more to keep their ever increasing number of keys well organized.
Metal keychains make perfect mailer gifts and mass promotional items like tradeshow handouts thanks to its compact design that makes it easy to store and distribute. These can be dispatched along with Newsletters or greeting cards as well
Metal keychains are perceived as a high-value gift items
Here are some trending metal keychains that you will find interesting
Puzzle Metal Keychains: Tease the brains of your recipients with these puzzle keychains that will engage them with your brand in a lighthearted way.
Padova Metal Keychains: Glam up your promotions with these dazzling keychains with a chrome metallic frame and 2 imitation diamonds studded in the front that will make it an appealing gift for even the most discerning customers.
House Shaped Casa Metal Keychains: These house shaped chrome metal key chains with black infilling around the windows and doors will make a perfect gift for promoting realtor services and maintenance services.
Which of these are you making your marketing gifts? Share your thoughts at the comments section below