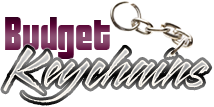 Use Custom Bottle Opener Keychains To Promote Your Brand Name
Posted by admin
Posted on September 26, 2017
Advertising plays a significant role in promoting brands and services. Marketers use a range of options to market their brand and to get their message across to their audience. From news paper advertisements to flyers, brochures and promotional gifts, marketers choose the most appropriate ways to stay connected with their audience. There are thousands of custom gifts in all possible budgets to choose from and the best way to go about it will be to choose items that complement the budget and promotional theme. Make sure to choose promo gifts that suit the needs of the audience so that the gifts get used for a very long time and your brand on it gets the much desired exposure.
Keychains have been used by everyone around the world to safely hold their keys together. The immense popularity of these logo items make promotional keychains a hot choice among marketers. Versatile and highly functional, keychains can be used to promote all types of brands and businesses. These make great gift ideas on a budget for mass promotions like tradeshows and mailer campaigns, road shows and exhibitions. The best part is that keychains will get used by audiences of all types. To drive up the promotional power of these marketing tools, choose combo keychains like bottle opener keychains  that bring together the convenience of a bottle opener with an ordinary keychain, making it doubly effective in getting your message across.
Personalizing keychains is very easy. Just imprint your brand, message or artwork on these to inspire and engage your audience. Peppy quotes, special deals and offers can all be imprinted on these to enhance the surprise elements and make these custom items more fun and interesting. The main advantage of custom keychains is that it will promote your brand and keep your message right in front of your target audience in a subtle way without any loud sales pitch.
Bottle opener keychains are available in dime a dozen models and price rates that you can choose something that matches your promotional theme and budget. Here are some of our best selling models that will help you get started on a sound footing
Dragon Shape Bottle Opener Animal Keychains: Give a novelty twist to your custom gifts with these quirky bottle opener keychains, which will grab easy attention. Imprint your brand and message on these and see how these logo items will make your brand the talk of the party nights!
Tennis Racket Shape Bottle Opener Keychains: These make great logo gifts for fundraiser tennis match or to promote sports accessories shop. The interesting shape of these freebies will grab easy attention. Bulk orders carry the best discounts.
Mini Rectangular Flashlight With Compass Keychains: Featuring flashlight, compass and keychain, this multipurpose token will make a great value added gift, which your recipients will retain for a long time.
Tab popper bottle opener keychains: Hand out the three in one advantage of a tab popper, bottle opener and a keychain with these custom gifts that are hard to resist. Imprint these logo items with your brand and message to ensure the much needed portability for your brand.
How was your experience of using customized bottle opener keychains in your promotions? Share your thoughts.