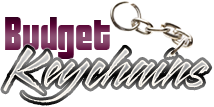 Custom Bottle Opener Keychains Make Perfect Tradeshow Handouts- Must Read
Posted by admin
Posted on January 10, 2018
We have a whole year of tradeshow events lined up for 2018 and businesses are busy planning to attend tradeshows that complement their business line to set new standards and attain business objectives that they might have missed. Tradeshows bring in huge crowds and will offer a fabulous opportunity for businesses to find new leads and reinforce their business relations. The biggest factor that drives crowd in any tradeshow is undeniably popular free gifts like keychains. Nobody can resist them. By handing over an imprinted gift you are rest assured of consistent brand impressions without any repeat investment or effort.
Popular custom gifts like bottle opener keychains imprinted with your brand and message will make a walking talking billboard that will flaunt your brand without being gaudy or outlandish. No matter whether your recipients use it to pop the top of their beverage bottles or to carry their keys, these custom items will get a lot of attention. Well suited to use it as individual gifts or gift bag items, these logo items will turn heads and get the audience talk about your brand. The good thing is that these custom keychains will sneak in your brand right into the hands of your audience, making it grow closer to your audience.
Nobody will ever miss your message on custom Bottle opener keychains as it remains in full visibility at all times and. Be it at the bar tables, work desks or on the car key slots, these keychains literally occupy all the prime spots that get maximum attention and visibility. Your brand and message imprinted on these keychains will get the undivided attention for your audience, which in turn will enhance the brand exposure and visibility of your brand. The more the utility of the gifts more will be the brand exposure and this simple equation is what makes multiple tools like bottle opener keychains a great gift item to consider.
At the time of the year when most people are still in the hangover of the holiday season and New Year parties, you could not have asked for a better gift than custom bottle opener keychains, which is a party essential and a daily use item rolled into one! If you are planning to make custom bottle opener keychains your promotional items, check out some of these best selling models that will push your competitors into a pale oblivion.
Carabiner with Bottle Opener and Keychain Rings: Strong and stylish, these Carabiners with Bottle Opener and Keychain Ring make exceptional promotional gifts. Your recipients will love to carry it wherever they go and you will get the ultimate brand exposure in return!
Skateboard Shape Bottle Opener Keychains: Add oodles of fun to your promotions with these bottle opener keychains that are shaped like skateboards with four wheels that really rolls! Put your branding campaign on a portability curve even in the toughest market conditions with these logo items.
Mini Multi-Function Keychain Rings: Offer the 3 in one advantage of a bottle opener, flat-head screw driver and a keychain by handing out these keyshaped keychains that will grab easy attention.
Lager Bottle Opener Metal Keychains: These brawny lager bottle opener metal keychains that double pull as both keychains and bottle openers will be an instant hit during promotional events. These elegant and functional gifts fall easy on your wallets, which make them a perfect choice for budget promotions.
As they say, unseen is better than things that are seen! So, explore our vast collection of trending keychains that you might not have seen before and choose a model that matches your promotional theme.