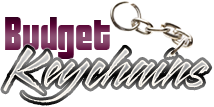 Business Card Acrylic Keytags – The Smart Custom Gifts With A Huge Promotional Value
Posted by admin
Posted on May 18, 2017
Business cards make the first point of contact for any brand with their customers, which mean that these have to be impressive and well retained. Often paper business cards will get torn or get trashed more often. That is what makes these durable acrylic keytag business cards hugely popular as these double pull as keychains and a smart business cards to share your contact details.
Made up of 30% recycled materials, these crystal clear and high-quality custom acrylic Keytags that are manufactured in USA will drive up your brand recall. The generous imprint area of the keychains will put your brand on a wide angle display. The full-color printing facility will make your brand logo even more visible and catchy. Light weight and compact, these Business Card Acrylic Keytags are well suited as tradeshow handouts too.
Interestingly, printed Business Card Acrylic Keytags can be used in various other ways; a few of which are listed below.
As badges
Libraries, sports clubs or fitness centers can use these as identification badges for their members by adding a photo of their members for visual verification. These custom keychains can also be used as trendy employee identification badges that provide access to the premises and verify identity. The best part is that whenever they have their id card, the employees will also have their sets of keys with them. No more risks of getting locked out of their homes!
Loyalty cards
These custom Business Card Acrylic Keytags can be used as loyalty cards for regular customers to get special offers and discounts at your online stores. You can offer free gifts or services after a certain number of redemptions, which will encourage your customers to return. These can be used as hanging displays at the point of sale to encourage the shoppers to enroll in the loyalty program.
Referral gifts
You can hand out these business card keytags with coupon codes imprinted for customers who refer a certain number of new customers to your stores. Your brand on these keytags will grab a lot of attention and every time they get the coupon code advantage they won't be able to stop talking about your brand to everyone in their social circle.
As Direct mailer items
Custom Business Card Acrylic Keytags also make convenient direct mailing campaign items. Imprint your logo, message and deals before mailing these out with annual news letters or business mails and see how these logo items will help people remember your brand and message for a long time.
So, if you have been looking for a versatile gift item that will not just end up as your business card place your bets on these logo items that can be used in countless occasions. Rush your bulk orders to get the best deals and discounts on these custom keychains.