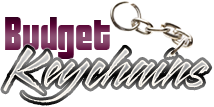 The Promotional Product Trends For 2017 Suggest That High Value Gifts Will Be the Latest Rage
Posted by admin
Posted on May 18, 2017
How to choose the most popular custom gift? Though it might seem like a million dollar question, the answer is pretty simple. The easiest way to impress your audience will be to choose the most trending gifts of the season. We have the promotional product trends for 2017 that will surely help marketers to choose their custom gifts quite wisely. No matter whether you are planning a promotional event, fund raising or an awareness event, these product trends will help you make your events much more successful.
Handing out custom gifts that your recipients will like and retain is the secret of planning an effective business campaign. The promotional product trend 2017 clearly states that customers are preferring quality gifts. So, never bite the bait of low cost gift items for the sake of saving a few pennies simply because cheap gifts no longer sell your brand! Gone are the days when anything offered for free was enough to woo the customers to your stores; not anymore!
These days', customers have become preferential towards premium quality gifts that are functional, stylish and top quality. It is infact a win-win situation as these high value items will ensure a high ROI for businesses and will make a sensible investment for a long time to come. Businesses are more than willing to invest on high-end promotional products to ensure value building and goodwill. Choose gifts that are not just functional but well retained as well as it will increase the brand image and will ensure higher revenues.
A perfect example of premium quality gift is Metal keychains or leather keychains. Crafted with precision and finesse, these masterpieces will make walking and talking billboards for your brand. Long lasting and well received, these logo items will create consistent impressions all through its life span. Laser engrave your brand and message on these stylish keychains and see how these promotional items will turn heads and make your competitors go green with envy!
Some of the custom keychain models that you will find interesting include but not limited to the following
Shiny Nickel Split Ring with Leatherette Key Tags : A sophisticated custom gift for every genre of your recipients and a great choice as individual gifts, party favor, loyalty gifts and employee gifts. Made to look good and last long, these keytags will continue to make a lot of impression for your brand.
Leatherette Key Tags: These shiny silver key tags accentuated with black simulated leather are born crowd pleasers to impress even the most discerning customers of yours. These versatile gift items can be employed to promote any brand or business and will fare well as goodie bag inserts as well.
Black Leatherette Strap with Twist Clip Key Tags : The attractive nickel finish and the leatherette strap with a twist/pull out clip are the main attractions of these keychains. Personalize these with your brand and message to make a great goodie bag item or loyalty gift.
Rettangolo Pull Apart Metal Keychains: Metal keychains have a strong and robust identity among promotional gifts not for nothing. Built to last, these logo items will make a perfect choice for brand building, awareness events and more. This satin pull apart metal key chain with brilliantly polished metal chrome accents will create a lot of interest even among the most casual onlookers!
UltraHyde / Silver Keychain Rings: Not just a keychain but a fashion-accessory that will round off the profile of your recipients, these logo keychains are a class apart! The Silver-plated, ultrahyde strap design of this Metal split ring will give it a professional look. Put your brand on to grab the attention of everyone around and your recipients will surely love all the attention they get in the process.
We have a complete line of metal and leather keychains that are created to make history as promotional items. Make your pick and see how these ubiquitous items will make your message the talk of the town literally!