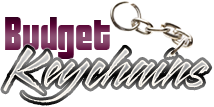 Measure Your Promotional Success With Custom Tape Measure Keychains
Posted by admin
Posted on May 19, 2017
A tape measure is something everyone needs; be it to measure the new table, do some DIY garden hedges or and in countless other tasks. You can even measure your waistline and tummy to make sure that it is in perfect shape before the BBQ party season sets in! No matter what you choose to do with these smart gadgets, these will never fail to turn heads.
Just imagine what if these highly practical gifts also come with keychains? These dual use custom gifts will ensure a double impact for businesses during brand promotions. Custom tape measure keychains combine on-the-go convenience and functional features to make a great choice as employee gifts, tradeshow handouts, mailer campaign gifts and more.
We have listed a few of the top selling models to help you get started.
Square Level Tape Measure Keychains: The clean square shape and the dazzling white color will give these tape measure keychains an appealing look. It makes an affordable gifting choice for marketers in fashion, beauty, lifestyle, healthcare and other related niches. We offer big discounts on bulk orders for these custom gifts, which in turn makes it a good choice for mass distribution.
Apple Shape Tape Measure Keychains: An apple a day might keep the doctor way; but these apple shape tape measure keychains keep the competition away! Offered in three different colors, these logo items have a unique design that brings together the features of a tape measure and a keychain. Be it to take some quick measurements, organize keys or as a fashion tokens, these logo items will never fail to impress your recipients. Personalize these with your brand and message and see how quickly these turn out to be the hottest chatter topic in town!
Mouse Shape Tape Measure With Tail Ring Rope Keychains : These cute and handy gifts might look like the pesky rodents out there. But the similarity ends right there as these custom gifts make the lives easy for the customers by offering the dual convenience of a keychain and a tape measure alike.
Pocket Pro Mini Tape Measure with Keychains These attractive custom gifts are not just for the tool kits but make great party favors and employee gifts as well. This brightly colored tape measure is light in weight and will fit into pockets or bags easily. No matter whether it is used to teach the measurement conversion or used as a keychain, these logo items make great promotional items for homes, offices and schools. Put your brand on and cash in on its popularity!
Custom Tape Measure Keychains are light weight and convenient and these will be useful for all the handyman jobs at home and to organize the keys safely. Put your promotional dime on these highly functional items that will ensure consistent brand impressions at easy rates.